Google Lens has improved over time and can currently recognise billions of things in your environment.
It is, as the name implies, a Google content recognition programme that can extract information from any image. It may be useful in a variety of ways. For example, if you're in another country and all the signs you see are in another language, you can take a photo of them using Google Lens and it will quickly translate them for you.
There are several additional ways it might save the day for you. For example, it can:
Convert your handwritten notes to text.
It will provide you with the definition or pronunciation of a word on the image.
Help with math problems.
Read book summaries using only the book's cover.
When you click a snapshot of the shipment data, you may track your packages.
Pet breed identification
Recipes can be obtained from the food product.
All of this is possible by just uploading an image and leaving the rest to Google Lens. If you're an iOS user, you've probably wondered if you can use G-Lens on your iPhone, and the answer is yes. It's not the conventional manner, but there is a solution.
Why isn't Google Lens accessible on the iPhone or iPad?
This is an important question that any iOS user may have if they want to utilise Google Lens on their smartphone. As we all know, Google Lens isn't officially accessible on iOS as a dedicated app.
The most reasonable explanation for this is that Google wants to keep the app restricted to Android users in order to exploit it as a selling point. From the company's perspective, this is not a negative option, but for iOS users, it may appear to be a disadvantage.
You don't have to feel that way, though, because there are official methods to utilise Google Lens on your iPhone and iPad. Follow the instructions below depending on how you intend to use it and on which device.
How to Install Google Lens on an iPhone Using the Google App
The first approach is to use the Google App to access Google Lens. You can get it from the app store and then tap the camera icon next to the microphone icon to use it.
When you click on it, you'll see something like this. Select "Open Camera."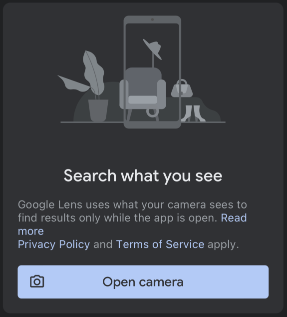 The app will request permission to access the camera. To proceed, tap where it says "OK."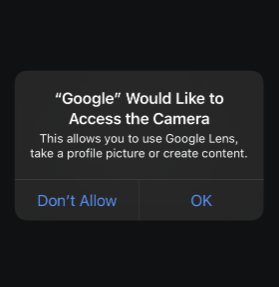 By just clicking a shot, you can now aim your camera anywhere and conduct numerous jobs such as translating, transcribing the text, buying, and so on. This is the simplest method for using Google Lens on your iPhone.
How to Use Google Photos to Get Google Lens on the iPhone and iPad
Because the approach described above only works on iPhones and not iPads, you can try the way described below to utilise Google Lens on both devices. Begin by downloading and opening the Google Photos app from the app store.
You'll get a screen similar to this one, asking for permission to view your photographs. To proceed, select"Allow access to all photographs."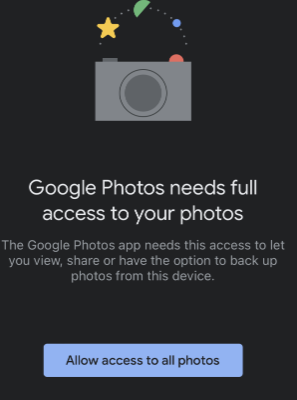 After that, you'll see that it opens your media gallery, from which you may pick the specific photo you wish to use. You may alternatively choose a new one from your iOS device's camera app and then return to Google Photos to pick it up.
After you've picked and pressed on your desired photo, it will open and you should see a screen like this with numerous options on the top and bottom.
Tap the Google Lens symbol, which is the third icon from the left on the bottom.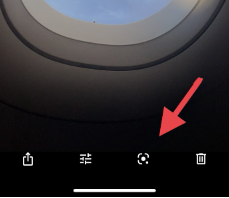 Simply wait for it to scan and get any necessary information.
Conclusion
These were the two most effective approaches for using Google Lens on iPhones and iPads. I wouldn't encourage any additional backdoor access to this software if there are already official ways to utilise it. The nicest part is that you don't have to go through any insane steps or download different applications to make it work.
Faqs
What is the equivalent of Google Lens for Apple?
There are over 50 Google Lens equivalents available for a range of platforms, including Windows, Android, iPhone, Linux, and Mac. Greenshot, which is both free and open source, is the best option. TinEye, GImageReader, Snagit, and OpenScan are some more excellent alternatives to Lens.
Is Google Lens available for free?
Google Lens is available for free on both iOS and Android smartphones.
Can I photograph anything and then search for it on the Internet? 
Google Lens can help you learn more about an image or the items around you. You may, for example, snap a photo of a plant and use it to search for information or other comparable photographs.
How can I use my iPhone to Google a picture?
Go to Google Images on your iPhone or iPad. Look for a picture. To see a larger version of the image, click on it.Tap Search inside the picture in the upper right corner.
Can I photograph anything and then you tell me what it is?
Google Goggles were decommissioned in August 2018 and were replaced by Google Lens. The concept is the same: someone may look at or photograph an item, and Google will tell them what it is.
What are the applications of Google Lens?
Google Lens may best be defined as a search engine for the current world. It uses artificial intelligence to recognise language and objects inside photographs as well as in a live view from your phone's camera, and it then allows you to learn about and interact with those aspects in a variety of novel ways.
How can I search for anything using a picture?
When you open Google Photos, look for the product photo in one of your folders and touch on it to view it. Then, click the Lens icon (the white dot inside an incomplete square). Google will then scan your merchandise and (hopefully) identify it. If it works, some important information should appear at the bottom.