iMovie has been a while since Microsoft discontinued all support for Windows 7, leaving PC users without the Windows Movie Maker free alternative to iMovie. Additionally, Windows 10 lacks a native program that is completely focused on video editing.
There are many free and inexpensive solutions to select from, so you shouldn't worry if you need video editing software for Windows 10. Even if you have no prior knowledge of video editing, it shouldn't be too difficult to discover a program you can use to enhance your films on PCs. To help you make gorgeous movies that will grab the interest of your online audience, we're going to walk you through some of the best iMovie Alternatives For Windows Free.
5 Best iMovie Alternatives For Windows 10 ( Free & Paid) 2022
We chose the video editing software solutions that are geared towards beginners in the video editing field because iMovie isn't made to handle difficult video editing jobs. So let's look at some of the top video editing software options for Windows 10 that can take the place of iMovie.
#1. Windows 10 Photos App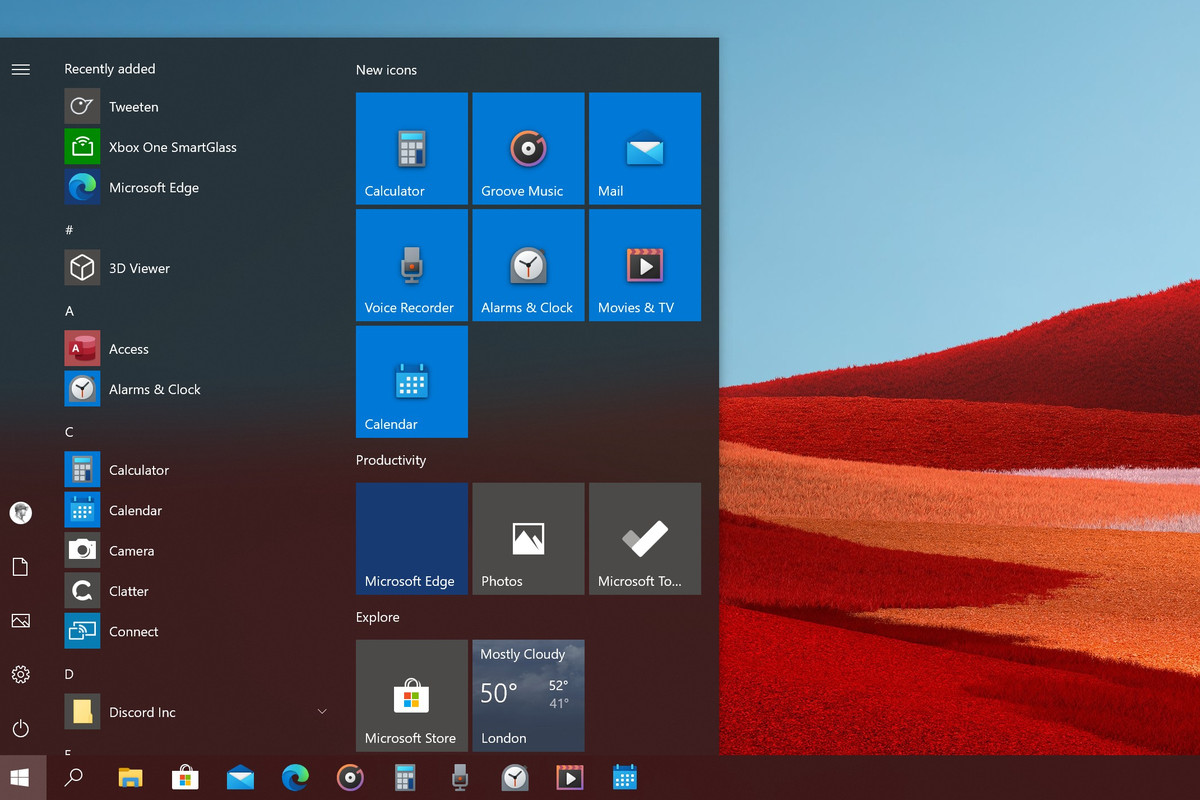 Website: https://apps.microsoft.com/store/detail/microsoft-photos/9WZDNCRFJBH4?hl=en-us&gl=US
The only built-in Windows 10 program with video editing capabilities is the Photos app. Even though the program is designed to help PC users view, organize, and change photos, you can still use it to do simple video editing tasks. You have the option of creating a video automatically or starting a new project from scratch. If you opt to create a video automatically, all you need to do is choose the video content, give your project a name, and wait for the Photos App to create a new film for you.
By choosing to manually edit your video, you may change the playing speed, add filters, and cut or separate video clips. Your films can also optionally include text layers, motion effects to imitate camera movement, or any of the 3D filters that are readily accessible. The Photos app does not offer the ability to export projects at resolutions greater than 1080p or to post your films straight to social media.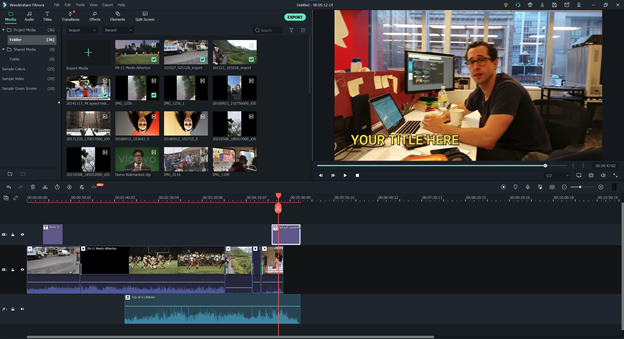 Website: https://filmora.wondershare.com/
Filmora is undoubtedly one of your best alternatives imovie and if you're searching for a video editing program for Windows 10 that lets you edit footage taken with action cameras, smartphones, or DSLRs. The video editor from Wondershare supports 4K movies and is compatible with practically every popular video file type. The procedure of beginning a new project or importing the video into Filmora is simple and demands little work.
Filmora gives you many options for editing videos, but just a few of them are making the opening titles, changing the colours in video clips, adding filters, and putting picture overlays on top of the videos. Additionally, the video editor has a music library with a number of tracks that are available for free, allowing you to make a soundtrack even if you don't already have the music you want to use in your videos.
All of your projects may be easily exported from Filmora to your accounts on Vimeo or YouTube, but you should be aware that any movies produced using the free edition of this video editor will have a watermark on them.
#3. Adobe Rush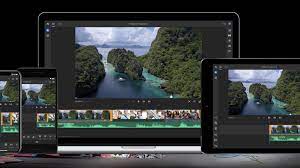 Website: https://www.adobe.com/products/premiere-rush.html
The majority of the programs in Adobe's Creative Suite are created to satisfy the needs of professional users. However, the Adobe Rush app, which works with both desktop computers and smartphones, is simple to use and lets you edit while you're on the move. With Adobe Rush, you can record and edit your video in the same place. It also saves all of your projects online so that you can use Adobe Premiere Pro to access them if you need to do more complicated video editing tasks.
You don't need any prior video editing skills to make a new video using Adobe Rush because the program provides tutorials at every stage of the video editing process. Additionally, it won't take much of your time to share the films you edit with this software on Instagram, Facebook, or other social networking sites.
#4. Shotcut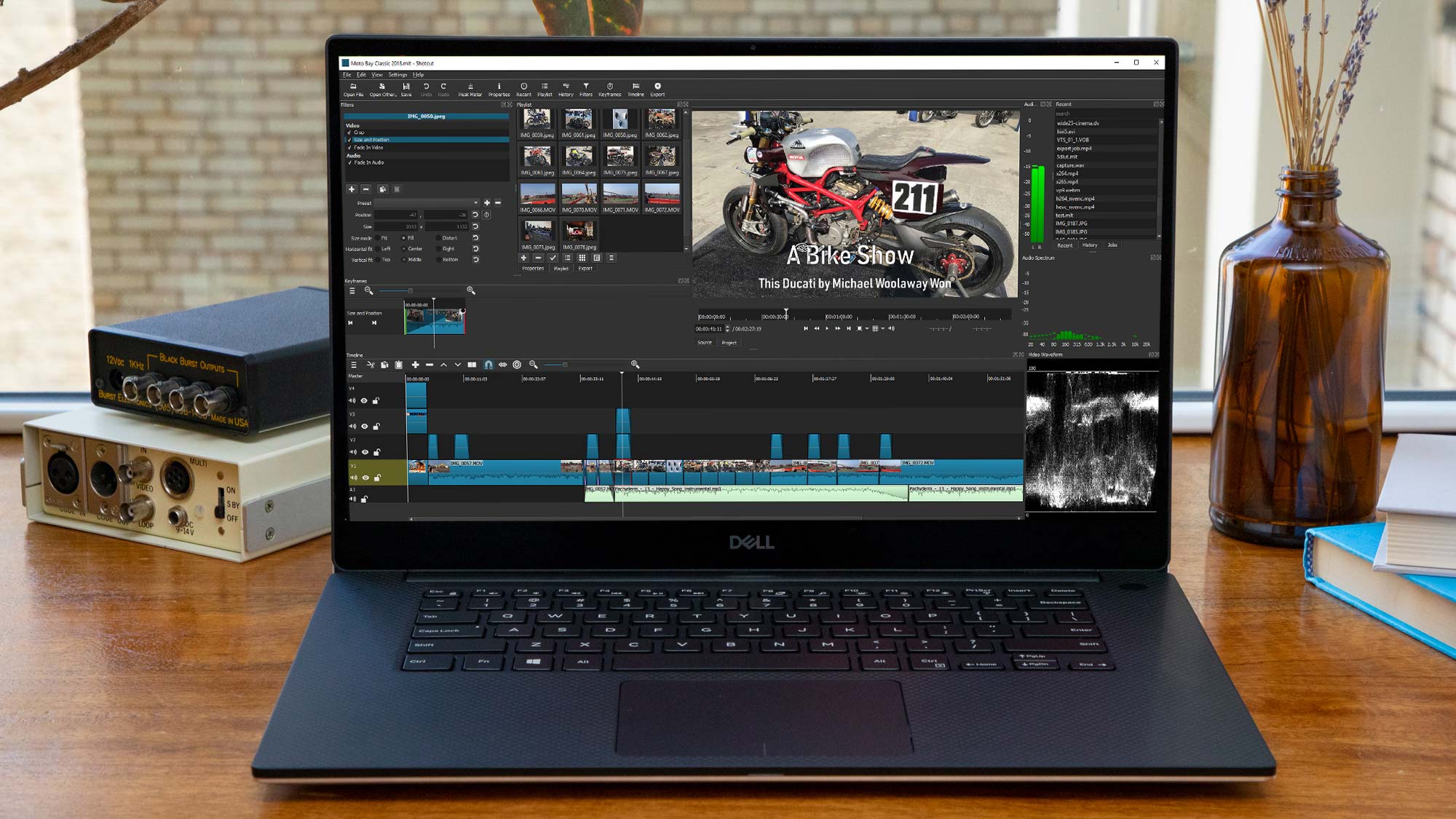 Website: https://shotcut.org/
This open-source, cross-platform video editing program is ideal for PC users who frequently work with 4K footage since it supports almost all audio, picture, and video file types. Shotcut allows you to cut and trim any clip you add to the editor's timeline, as well as separate audio from video and create keyframes. You can keep your movies from having hard cuts by using the many transitions that come with this video editing program.
Additionally, Shotcut contains every tool you will want to precisely adjust the colours in any clip you intend to include in the final cut of your film. Equally amazing are the software's audio editing features, which let you simply fade audio files in and out, adjust their loudness, or add filters to them. The best thing is that Shotcut has easy system requirements, allowing you to utilize it on PCs with weak processing capabilities or weak graphics cards.
#5. CyberLink PowerDirector 365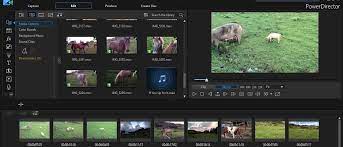 Website: https://www.cyberlink.com/products/powerdirector-video-editing-software/overview_en_US.html?r=1
There are several options in PowerDirector 365 that enable you to make social media videos nearly automatically. The video editor will take care of the rest for you when you choose the material you want to use from a wide range of video templates that already have titles, effects, and transitions. In addition to the automated video editing tools, PowerDirector 365 includes compatibility for all professional cameras and video file types, including H.264 and MKV.
Additionally, this video editing program gives you access to strong video editing tools, including advanced motion tracking capabilities, chroma key visual effects, and a range of other features that will assist you in producing films that will stand out on social media. However, in order to utilize PowerDirector, your PC must have at least 4 GB of RAM and 7 GB of free disk space. But the program has technology that speeds up the CPU and GPU and works with graphics cards from Nvidia, AMD, Ryzen, and Intel.
Selecting an iMovie Alternative for Windows 10: Things to consider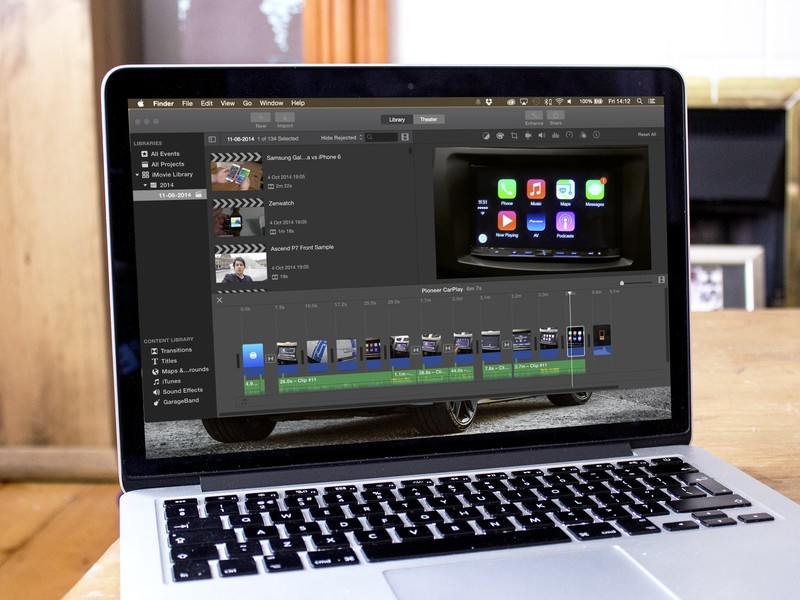 If you already know what kinds of films you want to make, choosing the best video editing program for Windows 10 will be a lot simpler. Additionally, the editor you use must support the resolution or file format in which the video was recorded. Here are a few of the most crucial things you should think about before setting up a new video editor on your computer.
#1. Support for 4K Video Editing
Since 4K video recording has been made available on smartphones and action cameras, it has grown in popularity. Therefore, if you frequently record 4K movies, you need video editing software that enables you to edit the 4K recordings captured. Also, you should make sure that the program you are thinking about can export projects in 4K resolution.
#2. Device compatibility
Creators of social media material frequently want to post their films as soon as they are finished. Therefore, if you frequently produce films for social media, you should pick a video editor that works with iPhones and Android phones. If you can edit videos on both your computer and your phone, it will be a lot easier to share new content on social media.
#3. Resources and pre-installed features
Before choosing one choice over another, you should have a look at the quantity of video editing tools, the size of the audio and video effects libraries, and the number of transitions a video editing program offers. On the other hand, you should only buy an advanced video editing program for Windows 10 if you plan to learn how to use all of its features.
Conclusion
Even if Windows 10 no longer offers an iMovie counterpart, it is still very simple to locate a video editing program for Windows 10 that you can use to rapidly edit your movie before sharing it with your friends on social media.
With video editors like Filmora or Adobe Rush, you don't need to have a lot of expertise to make videos. Which iMovie alternative are you planning to use? Please let us know in a comment.