Laptop insurance protects you in the event that your laptop computer is stolen, lost, or damaged. While it can be sold as a type of gadget insurance, it is also covered by many standard homeowners insurance policies. Laptops are covered if they are stolen or damaged by something like fire, water, or another type of natural disaster that is covered.
Laptops are expensive, and it may be worthwhile to insure them, especially given their importance in our daily lives. For example, if you are self-employed and rely on your laptop to perform work, your productivity would come to a halt if your laptop was damaged.
When selecting a laptop insurance plan, consider what it actually covers, policy limits, and any coverage exclusions. To assist you in making your decision, we selected the top five laptop insurance plans based on cost, coverage, where you use your laptop and other factors.
10 Best Laptop Insurance Companies In 2022
Here are some of the best laptop insurance companies To try in 2022.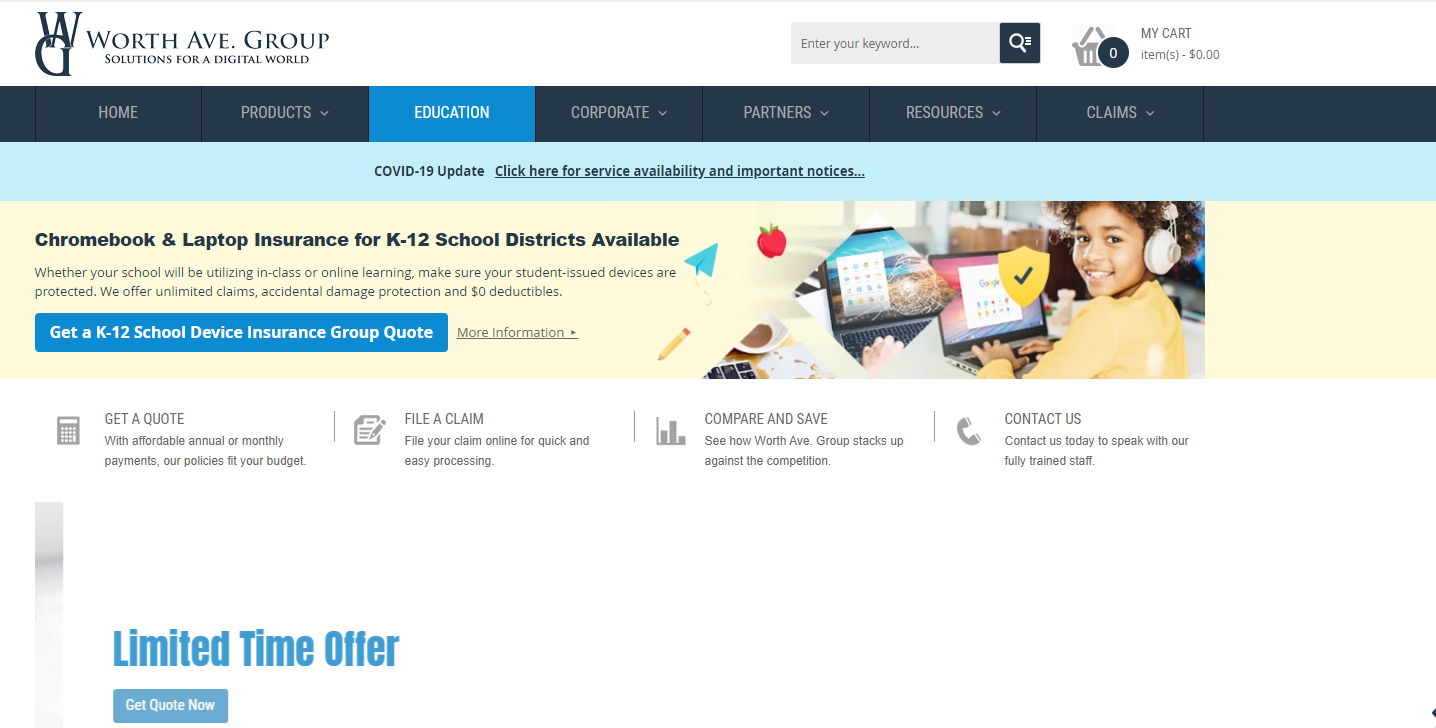 Worth Ave. Group provides laptop insurance to adults, college students, and K-12 students. It stood out as the best overall because it covers the most perils and has a long track record of high customer satisfaction. The insurer only offers a basic plan for laptop insurance, but it covers a wide range of perils such as theft, vandalism, power surges caused by lightning, cracked screens, natural disasters, and spills.
Policies are available for all laptop models, new and used, across the country. You can get a quote by filling out their online application form, which requires you to enter your state of residence, user type, coverage amount, and policy term. Before purchasing a policy, you can also contact customer service at 1-800-620-2885 or ask questions via their live chat option.
The premiums for your policy will vary depending on your state of residence, policy length, and the coverage amount. A Louisiana resident, for example, who wants $500 in coverage for a one-year term can expect to pay $48 if paid annually. In comparison, a Florida resident would pay $37 for the same coverage. But there is a $100 deductible for all online quotes that come straight from their website.

Because of their ability to bundle other types of electronics for one monthly fee (also known as their Asurion Home+ plan), Asurion took our top spot for multiple policies. Furthermore, you can buy insurance policies from Amazon at the same time as you buy your new laptop. Asurion was started in 1994. It has offices all over the world and has gotten great feedback from customers.
Although it does not cover loss or theft, it does cover perils such as power outages, cracked screens, spills, and damage from normal wear and tear. Policies are sold all over the country, and if you choose the Asurion Home+ plan, you can buy a policy directly from Amazon or their website without getting quotes.
The Asurion Home+ plan is $24.99 per month with coverage beginning 30 days after enrollment. Individual laptop insurance plans differ, but coverage typically includes drops and spills, cracked screens, and hardware failure. To file a claim, policyholders visit Asurion's website.

We've found that Securranty has the best prices for individual policies. Also, people who buy policies for longer periods of time get a discount, and people who buy two or more policies get a 10% discount.
We chose Securranty as the best for low premiums because it offers a variety of discounts, such as discounts for purchasing multiple policies. The insurer, headquartered in Houston, Texas, was founded in 2011 and is a licensed insurance agency that provides extended warranties and insurance plans.
The company provides insurance for both adults and students in K-12 settings, with plan tiers for accidental damage and coverage against loss, standard perils (such as a fire), and theft. Policies are available throughout the United States, and obtaining a quote is as simple as filling out information on its online form—warning: it's not very user-friendly—or calling 1-832-304-2015.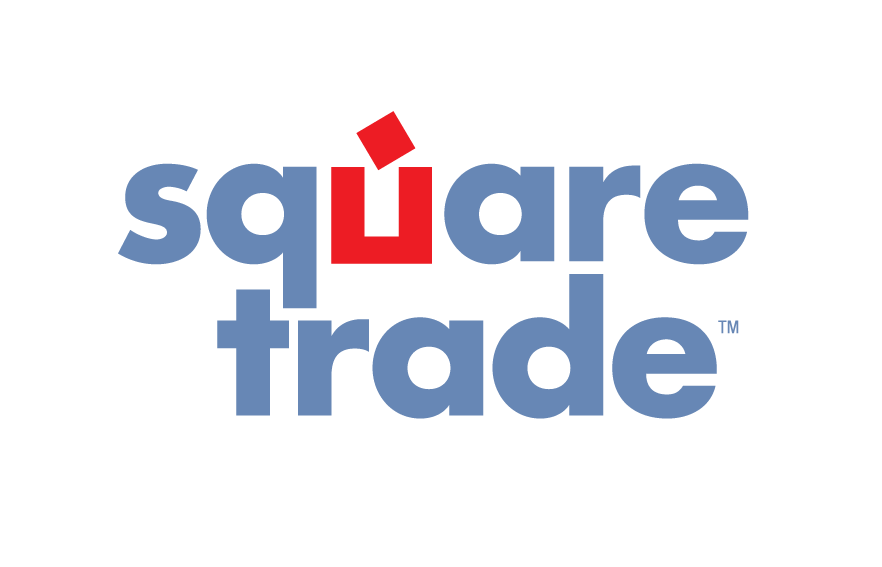 SquareTrade is ideal for new devices because it covers spills and liquid damage from the first day of coverage, which is one of the most common accidents with new laptops.
SquareTrade provides some of the best overall protection, as well as an easy online claims process and add-ons to their standard plan. This insurance company was started in 1999, and it works with bigger companies like Allstate to offer laptop insurance to big retailers like Costco.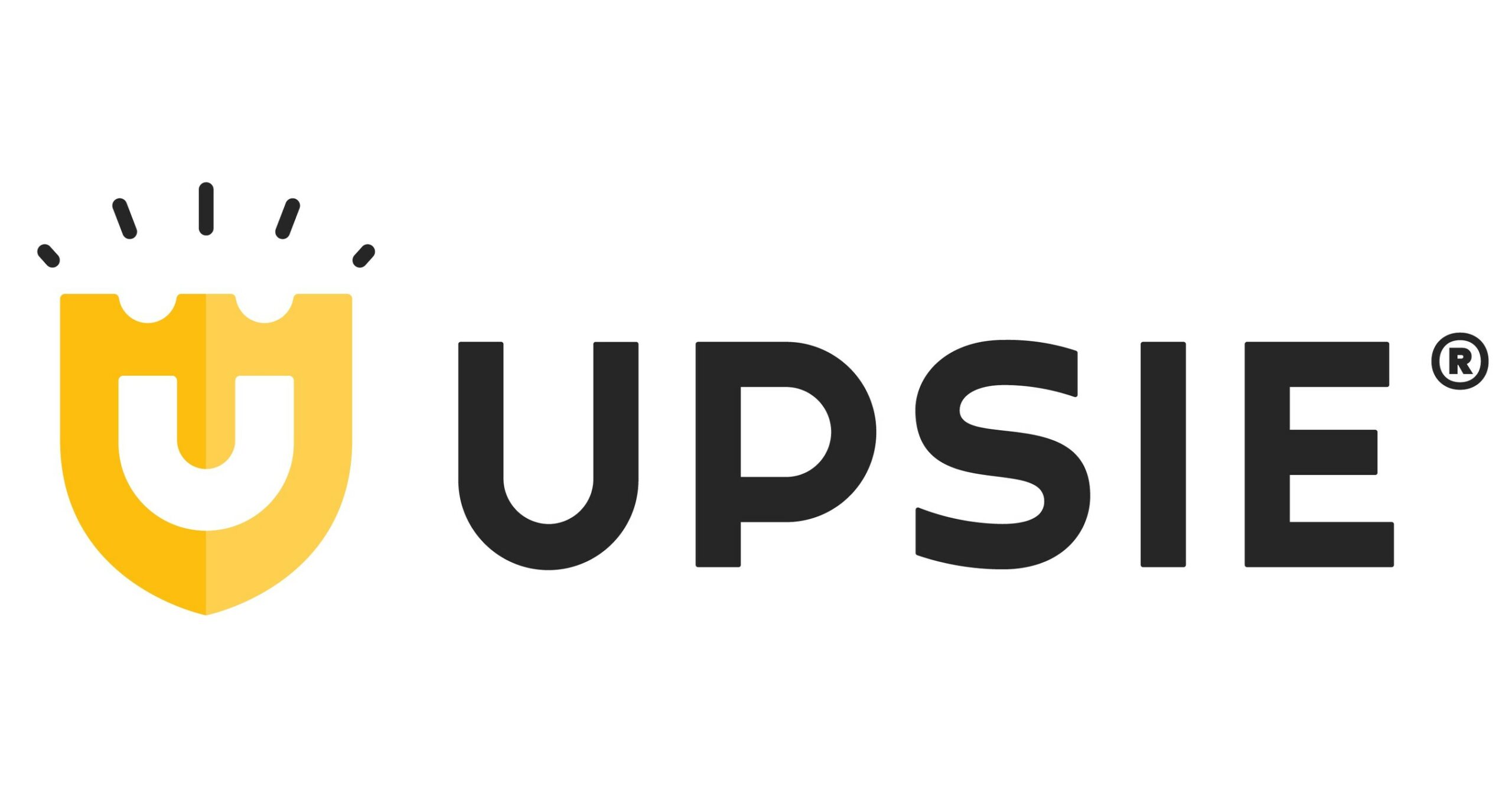 Upsie is one of the few companies that provides protection for used, open-box, or refurbished laptops. It also has a lower deductible than other providers who cover used laptops.
Upsie, a relatively new company founded in 2018, is ideal for older devices because it is one of the few companies that offer coverage for used and open-box items. You may be eligible for coverage if your laptop was purchased within the last 60 days and has a 30-day seller's warranty. The majority of laptop brands are supported.
Obtaining a policy quote is simple. You'll need to provide information such as the type of device, brand, whether it's new or used, the purchase price, and length of plan on their online application form. You can select a two- or three-year plan, and all plans include a $25 deductible. Screen cracks, accidental damage such as spills, and power surge damage are all covered. Prices range from $41.37 for a two-year policy to $321.01 for a three-year policy, depending on how much your laptop costs. Policies are available everywhere.

This company provides Gadget Cover Laptop Insurance and Gadget Cover Multi Gadget Insurance, which may meet your insurance needs. These plans provide low-cost insurance coverage for theft, accidental damage, breakdown, and loss.
This company provides free instant cover for the first month, as well as unlimited laptop insurance claims. If your laptop is less than 6 months old, you can receive benefits from this insurance provider. As a result, it is preferable to purchase such insurance plans as soon as you purchase a new laptop. Gadget Cover laptop insurance plans start at £1.45 per month. You are not bound by any contract and can cancel the insurance service whenever you want. With extras like online data backup, family coverage, no-claims bonus, and so on, it would be hard to decide to cancel your Gadget Cover Insurance plan.

Trusted Insurance provides Laptop Insurance, Multi-Gadget Insurance, Computer Insurance, and Family Gadget Insurance plans. It has become more popular because their website can give instant quotes for gadget insurance.
It offers low-cost insurance for accidental damage, malicious damage, liquid damage, breakdown, theft, and loss. This company's business gadget insurance plan for commercial use starts at £1.49 per month, while the laptop insurance plan starts at £2.49 per month. They also provide a 14-day money-back guarantee. Trusted insurance plans have also proven to be popular among the general public in the United Kingdom.

This company provides a variety of insurance plans, such as Protect Your Bubble laptop insurance, multi-gadget insurance, and business gadget insurance (for commercial use). The cheapest monthly Protect Your Bubble laptop insurance plan costs £2.49 per month, while the other two plans cost £3.94 per month.
This company, like the previous two UK insurance providers, covers your laptop against theft, various types of damage, breakdown, and loss. It provides two replacements per year and accepts online claims. In fact, when you buy a gadget insurance plan from them, you get the all-in-one Snap Secure App for free for a year.

Switched On offered the most affordable iPhone 12 insurance at £5 per month for standard coverage. The policy covers accidental (including liquid) damage, mechanical breakdown, and cracked screens. However, the standard policy does not cover you if your phone is stolen. A premium cover is required for this, which adds 50p per month to the premium for a 64GB iPhone 12.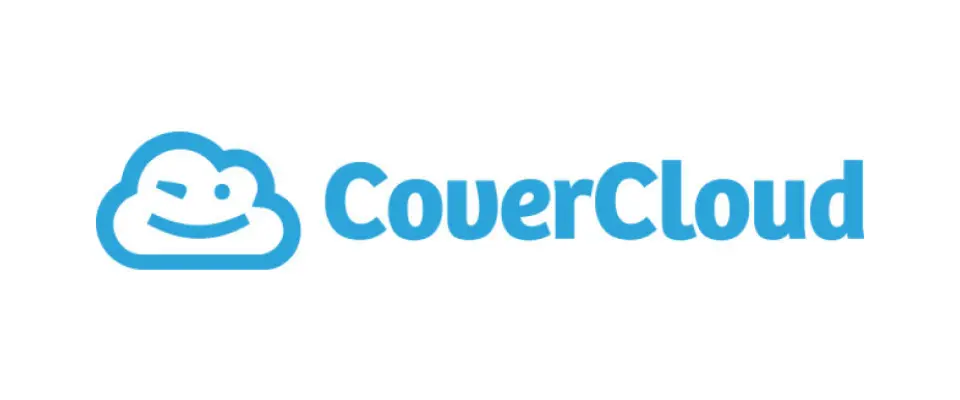 CoverCloud is the third cheapest protection option on our list, with a monthly fee of £14.63 for both a 64GB iPhone 12 and a 256GB MacBook Air (2020). Multiple claims are permitted.
FAQS
What Is Laptop Insurance, Exactly?
Laptop insurance extends beyond standard homeowners' insurance and manufacturer's warranties to cover common perils. Power surges, spills, theft, accidents, vandalism, and damage are examples. Up to the limits of the policy, the insurance company will pay you back for things like replacing a laptop that was stolen or fixing a cracked screen.
Is Laptop Insurance Necessary?
That is dependent on your ability to replace or repair your laptop. These devices are costly, and the cost of replacing them can be substantial. Furthermore, this type of insurance covers situations where your manufacturer's warranty and homeowners' insurance do not.
Manufacturers' warranties, for example, typically provide coverage for up to a year and may exclude coverage for damage caused by power surges or accidents. Those who want coverage beyond the first 12 months or for perils not covered by their manufacturer's warranty or home insurance policy will benefit from purchasing a laptop insurance policy. You should think about getting theft insurance if you travel a lot or use your laptop in public places.
What Is the Cost of Laptop Insurance?
The type of coverage, deductible, and protection you select will determine your laptop insurance premium. Most individual policies cost between $28 and a few hundred dollars per year. For example, policyholders who choose longer coverage terms or higher deductible amounts typically pay lower annual premiums. Premium prices may also depend on how much your laptop is worth or how much you paid for it.