This blog describes the famous Roblox gift card, which players adore since it allows them to get Robux and, eventually, nice products such as avatars.
Roblox describes itself as an "Imagination Platform," where users can create and play millions of 3D online games.
It was launched in 2007 and today has 64 million monthly players and 178 million users on the site.
It is available as an Android and iOS app and is rated 12+ with parental guidance advised. The game may be played on tablets, PCs, Xbox One, and Amazon devices.
Roblox is a website created by gamers for gamers. Another important feature of the site is that people are encouraged to make friends with other people who use it.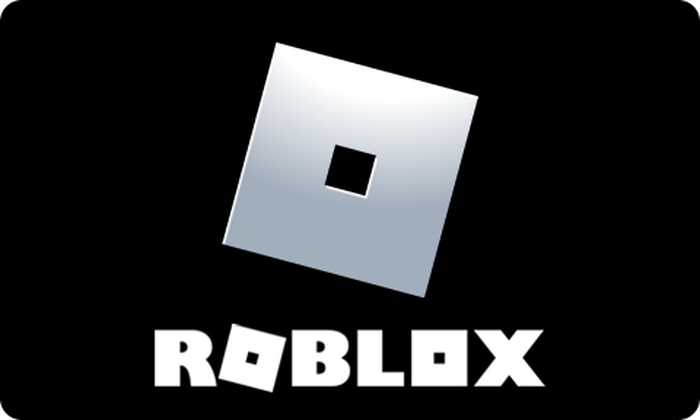 On the site, users may fantasise, mingle, communicate, play, create, connect, and relate to others in a number of ways. The Roblox Suite allows gamers to design their own game or environment and share it with friends or "virtual explorers."
What exactly is a Roblox Gift Card?
Robux or a Premium membership are most easily obtained via a Roblox Gift Card.
In a nutshell, a Roblox Gift Card is used to purchase Robux, Roblox's virtual currency, with which you may buy in-game things and content, as well as decorate and personalise your avatar.
Concerning the Robux Gift Card
One of the most popular commodities among Roblox users is the Robux Gift Card. Since Roblox launched gift cards, gamers have been working tirelessly to obtain them.
Robux, Roblox's virtual currency, is purchased using these gift cards. Roblox gift card redemption has grown in popularity in tandem with the popularity of Robux gift cards.
Many players are first perplexed by Robux redemption, which is why we discuss the entire procedure of Roblox Robux redemption in this blog.
Also Check: Best Scary Roblox Games to Play with Friends in 2022
How to Use Your Roblox Gift Card
To redeem a gift card on your account, enter the Roblox codes that are accessible to you. Take the following steps:
Step 1: Log in to your account using a browser.
Step 2: Go to www.roblox.com/redeem to access the Code Redeem Page.
Step 3: Fill in the blanks with your code.
STEP 4: Select the "Redeem" option.
Step 5: A success notification will appear after you successfully add credit to your account.
STEP 6: Click "Use Credit" to use your credit.
Read the Using Gift Card Credit help page for additional information on the following step. Alternatively, you may dismiss the notification by clicking Close and redeeming another gift card.
Verifying your balance
When determining your credit balance
After a gift card has been used, the credit balance may normally be accessed on the purchase page. An account's credit balance will not be accessible on all pages.
Check to check whether you received your gift card credit by completing the steps below:
Make sure you're signed into the account where the gift card was redeemed in a browser.
Navigate to the Billing Settings or Gift Card Redeem page.
On the Gift Card redemption page, your credit balance will be shown under the Redeem button.
On the Billing Settings screen, your current balance is listed under Roblox Credit.
If the credit balance isn't shown, it means that no Roblox Gift Card Credit has been used on the account.
Finding your Robux equilibrium
Robux Balance is accessible through the Roblox Mobile App. To check your Robux balance, follow the instructions below.
Log in to the account that purchased the Robux.
At the top of the app, tap the Robux symbol.
The top of the screen displays your Robux balance.
Your Robux balance is shown in the upper right corner of the browser window on a PC.
Follow these steps to check your Robux balance using the Roblox Xbox One app:
Press and hold the Right Bumper (RB) button when on the Home screen until you reach the Robux screen.
In the lower-left corner of the Robux interface, your current total is shown next to My Balance.
The History of Robux Spending
To examine your Robux spending history, follow the steps below:
Log in to the account that purchased the Robux.
In the top right corner of the browser window, click the Robux icon.
Turn on your robux value.
This will open the My Transactions page.
View your previous day's, week's, month's, and year's currency purchases.
View your purchases to discover where your robux went.
Redeeming Credit to Pay for a Purchase
Step 1: Log in to your account using a browser.
Step 2: Go to the Robux Page or the Membership Page.
Step 3: Select the appropriate option to buy the product.
Step 4: After selecting "Redeem Roblox Card" as the payment method, continue.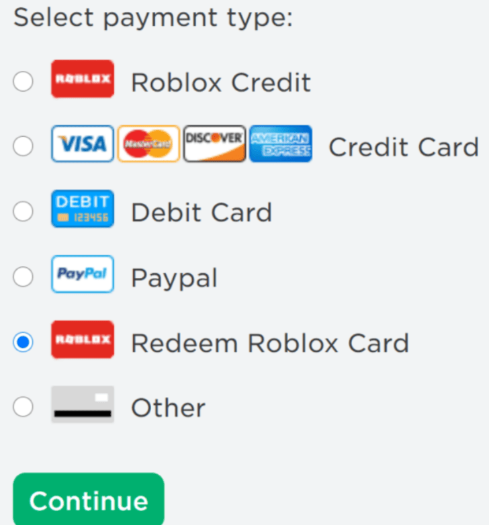 STEP 6: Enter the PIN and Redeem it

Step 7: After your Roblox Credit balance has been updated, click Submit Order.

Step 8: The website will refresh to confirm your payment.
Conclusion
Roblox, a renowned gaming and game-building platform have a plethora of options to enhance the appeal and appeal of your games.
However, these features and things come at a cost. So, users must pay for these things with Robux, which is Roblox's virtual currency.
Robux may be purchased with real money, but one of the simplest methods is to buy Roblox Gift Cards.
If you get a Roblox Gift Card, you should follow the steps above to redeem it correctly.
FAQs
Is it possible to purchase a genuine Roblox gift card?
Roblox Gift Cards may be purchased at local merchants as well as online. You may also buy them online in the United States and Canada. Check with your local retailer to see if they have any available. If they don't presently sell Roblox Gift Cards, be sure to ask them to start selling them soon!
What is the value of $5 in Robux?
For $5 USD, you receive 400 robux without premium and 440 robux with premium. Without Premium, you receive 800 Robux for $10 USD; with Premium, you get 880 Robux. When you purchase $10 USD in Robux,
What is the value of 25 robux in Robux?
Because this gift card is a specific quantity gift card, I can see why folks were complaining that they "didn't receive robux." That is, instead of a flat-rate 2000 robux gift card, you will receive a $25 credit.
What is the value of a $100 Roblox gift card?
When you purchase a $100 Roblox game card, you will receive up to 10,000 Robux, which you can spend to enhance your avatar or purchase extra in-game stuff. A Roblox gift card is a quick and safe method to make Roblox purchases without incurring credit card fees.