It's not easy to construct a portfolio website, or any website for that matter, which is why we produced the top best 30 portfolio website templates 2021 to help you out. A portfolio is an important aspect of a designer's, artist's, or other creative's success.
More leads, job offers, and followers indicate long-term and consistent growth. Creating a stunning portfolio website has never been easier or more affordable than it is now.
You'll find personal portfolio website templates as well as agency and small business website templates in our comprehensive list of the best website templates for portfolios. Choose what best meets your needs and have a professional, modern, and streamlined website up and running in no time. Showcase your exceptional creations and achieve your career objectives sooner rather than later.
Here is
Following below are the top best 30 portfolio websites templates 2021.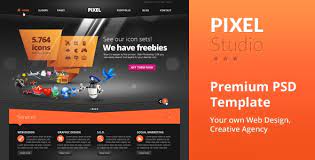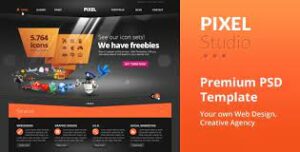 Consider creating a page with the help of the Pixel free creative agency portfolio website template if you're launching a new firm or reorganizing an existing one's web presence.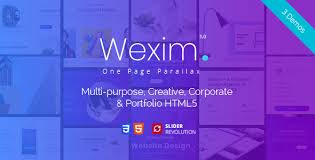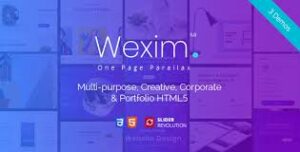 Wexim is a one or multi-page parallax Bootstrap4 HTML5 template that is ideal for creative or business ventures.
This portfolio website template includes many navigation styles as well as a plethora of CSS and JQuery animations, making it ideal for company startups, web studios, and creative firms. The typical information components will assist anyone in customizing their information according to their business needs. This template is well-documented and has a lot of useful information.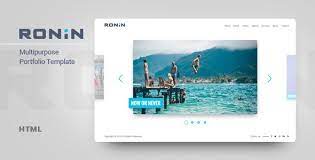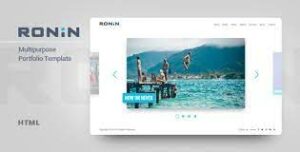 With Ronin, a free responsive portfolio website template, you can join the trend and create your own webspace. Rather than missing out on fresh business opportunities, go after that dream job with an enviable page. Ronin is here to assist you along the way, ensuring that you have the exact online presence you desire. Ronin is a clean and well-organized portfolio design that you may use to your benefit.
Utilize the capabilities and assets Ronin provides to add your image and provide more information about yourself. The free download includes animated skill bars, hover effects, a categorized portfolio, a testimonials slider, and a blog. Your personal portfolio and online résumé will be live and ready to attract new market prospects before you realize it.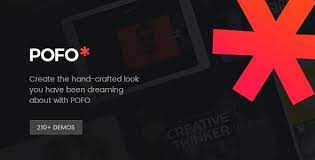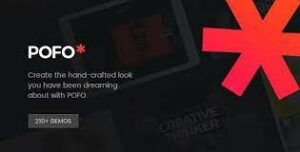 Take a glance around POFO and you'll notice rigorous attention to detail, precisely made web pieces that operate in tandem, intelligently designed qualities, and imaginatively produced features that will help your new website stand out. Use any of the hundreds of web elements at your disposal to give your website a hand-made feel, or choose from over 200 pre-built templates for a complete, ready-to-roll-out standalone comprehensive website.
Because sometimes less is more, our clean style will highlight your strongest feature – your content.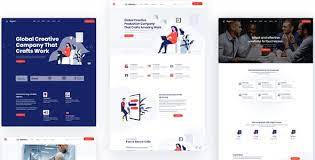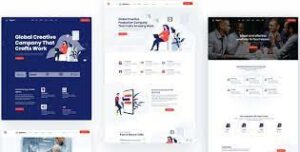 You may go a long way in your profession if you have the appropriate strategy, but it all starts with the Strategy free freelancer website template.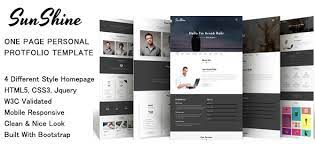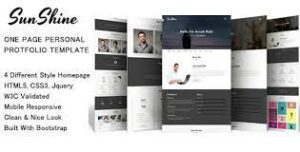 Sun is a free portfolio website bootstrap template.
It's a good fit for creative and design companies, boutiques, interior design firms, small businesses, and startups, among others. With practically all popular browsers, Sun is 100 percent responsive, well-optimized, and highly versatile. The foundations of this superb minimalistic web skin are HTML5 and CSS3.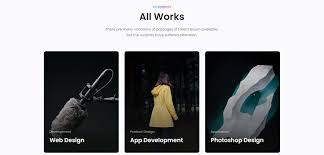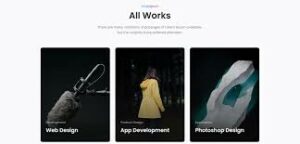 Imroz is well-documented, simple to use, easily customizable, and loads faster, and performs better.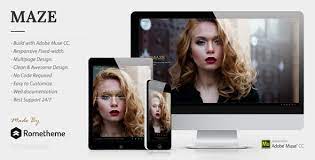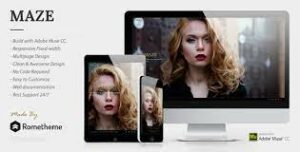 Maze is a stunning personal portfolio website template that is entirely free to use. This free vCard template can be used as a portfolio, résumé, or a hybrid of the two.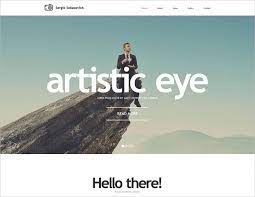 Reopen is a free creative portfolio website template with a distinctive and eye-catching style.
It has a framed design that is simple and uncomplicated.
Everyone who visits your website will be captivated by it right away. Reopen is a completely free website template with smooth scrolling, a hamburger menu, and many more features. In addition, the Reopen template has a blog area, Google Maps, and a functioning contact form. Furthermore, it enables videos and makes browsing from a mobile device a seamless experience.
Of course, Reopen is responsive and retina-ready, as well as compatible with all modern browsers. There are no limits to creativity; if you can imagine anything, you can create it.


Zonar is a fully responsive, professional, and multipurpose Ajax portfolio for designers, video producers, architects, photographers, and other creative professionals. Designed to highlight your impressive portfolios. This WordPress theme was created for designers, videographers, architects, photographers, and other professionals who require a simple, stylish, and effective way to share their work with clients.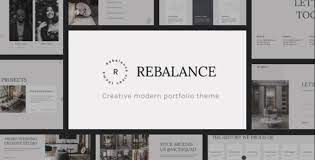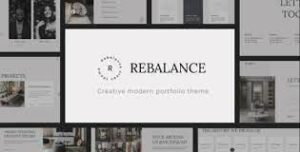 The pages include portfolio, landing pages, services, and about us pages. Rebalance is a Hyper-Modern HTML template with 20+ gorgeous screens for architectural and interior design with a blend of modern and graceful typography to provide prestige to your web projects.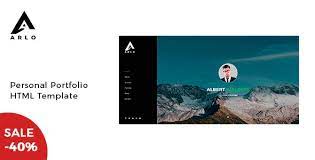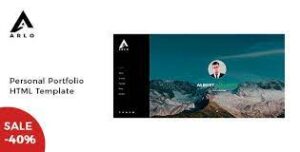 Personal Portfolio of Arlo. The WordPress theme can be used for a variety of purposes. It's a creative, clean, and basic design. It has all of the functions of a company website. It's ideal for any new company, company, agency, or freelancer looking for a professional approach to promote their projects and services while maintaining 100 percent responsiveness.


Alias is a free HTML resume website template that includes all you need to publicize your name and services. To take your business to new heights, promote your talents and aptitude, and begin attracting new clients. With Alias, you can quickly and easily get a strong, professional, and fully responsive website up and running.
There's no need to start from scratch; Alias can take care of the majority of the job. With the full-screen banner, pique their interest and take them on a journey through your adventures, portfolio, and any other information they're interested in learning about you. The excellent and mobile-ready Alias has sticky navigation that only appears when you scroll back to the top, a résumé area, a working contact form, and social media buttons, to name a few extra features.
Riddle is a free Bootstrap-based freelancer HTML5 template that is mobile-friendly. Multiple internal sections, animated statistics, a portfolio, Google Maps, and a working contact form are among the features included in the template. It is built on the bootstrap4 library and uses the JQuery JavaScript library. The template is completely mobile-friendly, browser-compatible, and retina-friendly.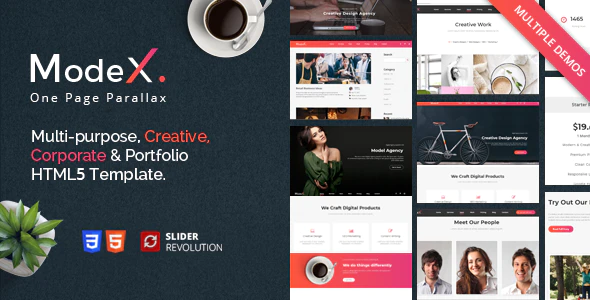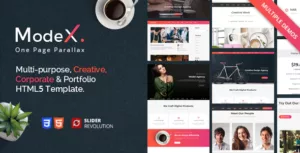 Modex is a one-page parallax HTML5 and responsive template that is ideal for creative and business ventures.
This template includes many navigation styles as well as a plethora of CSS and JQuery animations, making it ideal for company startups, web studios, and creative firms. The typical information components will assist anyone in customizing their information according to their business needs.
This template is well-documented and has a lot of useful information. One Page Parallax – Modex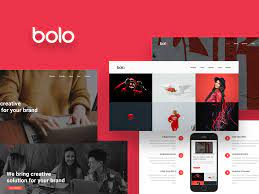 Bolo is a one-page HTML website template built using the latest Bootstrap 4.5 framework. Bolo offers an 'in page' portfolio design, which means you can obtain whatever you need on the current page without leaving it. Bolo allows you to create a beautiful and modern website in no time. The design is 'ultra-responsive,' which means it looks fantastic on any device.
Bolo comes with everything you'll need to make your website stand out. Bolo is now available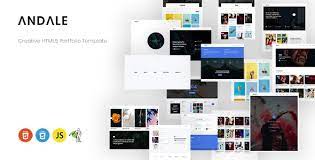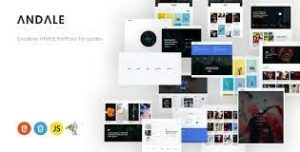 Andale is a Creative HTML5 Portfolio Template designed specifically for Creative Portfolios, Corporate Websites, Agency Websites, Designers, Web Developers, Photographers, Fashion Designers, and other Personal Portfolio and Business Purposes. For your convenience, everything that unlocks after unwrapping the Andale package is categorized and discussed. Andale is also a responsive design, which means it has a fluid layout that adapts to any device your visitors use to access your site. It also includes all of the latest technology, ensuring that your site is always stable and up to date.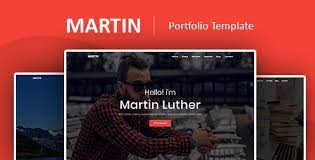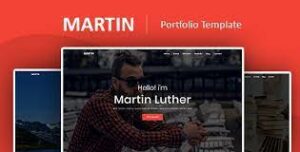 Martin Luther – Bootstrap 4 Portfolio Template is a Bootstrap 4 HTML5 responsive portfolio template that is incredibly innovative, modern, and visually attractive. Martin Luther – Portfolio Bootstrap 4 Template. Martin Luther is a Personal Portfolio Template that is Professional, Clean, and Responsive.
Web designers, graphic designers, UX designers, web developers, media agencies, small businesses, and creatives will benefit the most from it. All of the template's components are well commented on, W3C verified, and well documented.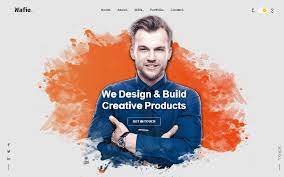 Nafie is a blend of good design, high-quality coding, and meticulous attention to detail. It can be used as a resume website, a personal CV, or a portfolio of creative work. It is perfect for professionals. It's ideal for showcasing your abilities, experience, accomplishments, and knowledge. If you need a high-quality and simple resume template for your personal or professional work, Nafie is the right choice.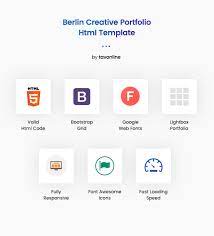 Berlin Portfolio is perfect for anyone seeking for a compact theme with crucial features because of its minimalistic and clean style.
This portfolio template can be used for a variety of purposes, including agency, personal portfolio, architect agency, freelancer, photography studios, sound and music, musician, painter portfolio, artworks, art, artist portfolio, web design works, illustrators, trainer, projects, and freelance designer.
This template is appropriate for their needs.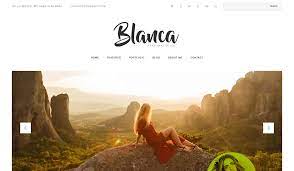 Blanca is the free personal website template for you, whether it's about fashion, lifestyle, food, design, or a glance into your life. Making a neat and tidy blog is straightforward and quick with such a handy tool. Create an attention-grabbing portfolio by writing a convincing About Me section and using the appealing slideshow to promote your imagery or works. Rather than starting from scratch, you may now have a completely working website up and running in no time. Blanca is a professional web design personal website template built by the Bootstrap Framework. Begin your blogging journey with a stunning template that benefits both you, the webmaster, and the end-user, the reader. Bring your concept to life right now.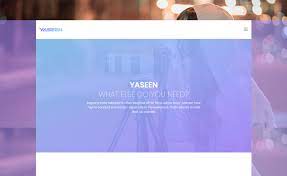 Yaseen is a photography landing page designed for both professional and amateur photographers. Its versatility doesn't end there; you may get creative with it and use it for any other type of business website.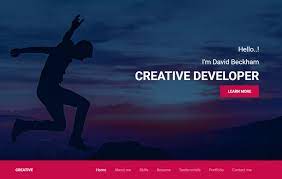 Eroo is a powerful and eye-catching digital business website template with a striking black and white design. If you're looking for something unique, Eroo is the place to go. But Eroo is so much more than just a pretty face. For starters, it takes care of all the technicalities for you. It's mobile-friendly, cross-browser compatible, and retina-friendly, in other words. Second, Eroo is adorned with a plethora of fantastic features that will assist you in creating an enviable website. Eroo has a full-screen slideshow with text and CTA buttons above the fold. If you use this part wisely, you'll be able to easily capture everyone's attention. Eroo comes with a transparent header, floating navigation, social icons, animations, accordions, and pricing, to name a few features.
Finally, Eroo is here to help you take your digital business to new heights with a business-driven website.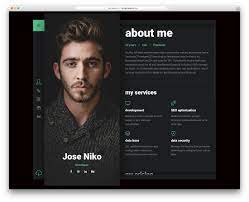 Resume and personal portfolio Bootstrap template.
Rezume is a powerful dark one-page CV website template that aids in the creation of a memorable online presence.
If you want to take your professional career to the next level, you should consider creating an eye-catching website.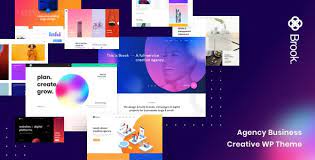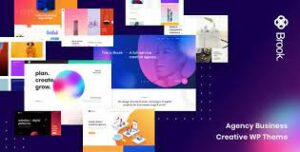 Brook is a multi-purpose WordPress theme that stresses creativity, efficiency, and diversity in site development. More than 30 element-rich customizable home pages, 20 blogs & portfolio layouts, Premium Plugins like WPBakery Page Builder & Slider Revolution, Mega Menu, 1click import, and more are all included.
Brook would be a powerful tool for companies to use in their online branding and marketing campaigns.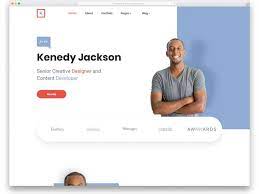 Jackco is one of our MOST VIBRANT personal profile website template designs available for download. If this is your style, you'll have a lot of fun with Jackco. It's great since you can use it right away if you're in a rush. You may still personalize Jackco. Take it to the next level by incorporating your personal style. It will be simple because Jackco's code is simple to comprehend and enhance. Another fantastic feature of Jackco is that it can be used as a single-page or multi-page website. The home page has everything, including sticky navigation. Skill bars, an experience chronology, Google Maps, and a working contact form are among the other GOODIES. With Jackco, you'll stand out from the crowd.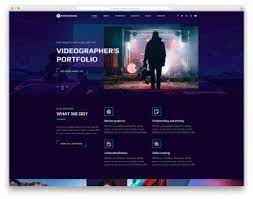 Nitro is a free single-page portfolio website template that is eye-catching, modern, and sleek. Whether you run an agency or a freelance business, Nitro allows you to swiftly develop a strong web presence. Nitro guarantees the first-class result thanks to its predetermined design and numerous features. This is still an HTML template, so you'll need to know how to code to turn it into a functioning website. When it comes to features, Nitro has a lot of them right out of the box. Nitro has it all, from large banners and call-to-actions to sticky navigation, on-scroll content loading, and a filterable portfolio. The package also includes a testimonials slider, pricing plans, a blog area, and a functional contact form.
Nitro can help you get the word out about your services and help you reach your full potential.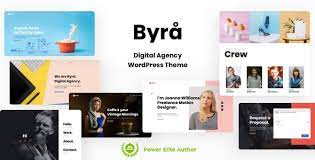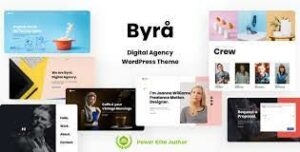 The Byra Webflow template is ideal for constructing creative portfolios, agencies, photographers, and photo studio websites.
With a portfolio and team areas, it's ideal for creators in both the digital and real worlds.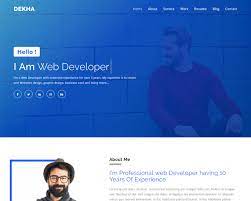 Create is a stunning free one-page parallax website template for all your creative types. You can all benefit from the brilliance that Create brings to the table, whether you're an agency or a freelancer.

Enoma is an HTML5 portfolio template for both individuals and agencies that is innovative, modern, and attractive. It has a very appealing, bold, creative, modern, and original design. The tone is vibrant and lighthearted. The User Interface is very attractive and professional, and the User Experience is solid.
Conclusion
A portfolio is a collection of professional documents and work examples put together by a person. It might be in the form of a book or a binder. Many people are unaware of the significance of maintaining a portfolio. It is a term that not every professional is familiar with. You need a portfolio to demonstrate your education, training, experiences, qualifications, and talents, whether you're a blogger, photographer, interior designer, teacher, or a business owner.
Also, check
24 Top AngularJS Admin Dashboard Templates To Create Excellent New Web Apps 2021
Top 15 Technology Websites to Bookmark in 2021