If you're looking for high-quality eCommerce WordPress themes 2022, we've got a treat in store for you. While looking for themes on your own might be enjoyable, the sheer amount of options available can soon become overwhelming. Themes come and go, and there are fresh advances in terms of both the looks/designs and the functions that the top eCommerce WordPress themes offer. To put it another way, it pays to keep up with what's going on in the theme market if you want to keep your site optimized.
A list of the finest eCommerce WordPress themes 2022 available right now. All of the themes are powered by WooCommerce, which makes it simple to create a mobile-friendly eCommerce store. These are all premium themes with pixel-perfect designs and tonnes of features to help you build your own professional, unique, and profitable eStore.The majority of these eCommerce WordPress themes are very adaptable, allowing you to sell a wide range of goods.

We tried to include a wide variety of mobile-friendly WordPress eCommerce themes for you to select from, and this should be the only list you'll ever need to locate the theme you've been looking for. Fashion, furniture, apparel, technology, home improvements, watches, jewelry, and a variety of other topics have all been covered.
Top 35 eCommerce WordPress Themes In 2022
Here is the list of Top 35 eCommerce WordPress Themes, Have a look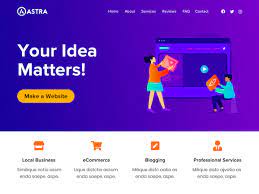 It is not just one of the most popular eCommerce WordPress themes for stores, but it's also one of the most popular themes for WordPress in general. Astra's key strength is that it's very configurable, works with your chosen page builder (such as Elementor or Visual Composer), is feature-rich, offers a variety of theme choices, can cater to any market or niche, and is a fully responsive WordPress theme with Retina ready output. The important thing to note is that Astra does not limit you to a single style or homepage layout. Instead, you can import a variety of beginning sites that are tailored to your website's purpose and niche.
There is designs ideal for an eCommerce website theme among these beginner sites. That's not all, though. Astra also has a number of add-ons and custom widgets that add even more functionality. In terms of customization, the WordPress Live Customizer UI allows you to fine-tune every detail of your online store's appearance.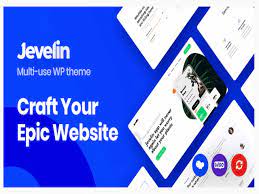 Jevelin is a well-rounded and well-liked WordPress eCommerce theme that makes setting up online stores a breeze. Jevelin's commercial capabilities are supported by the WooCommerce eCommerce plugin, which can handle daily offers as easily as handcrafted products businesses or digital product marketing.
Check out Jevelin right now to get started moving inventory and closing sales!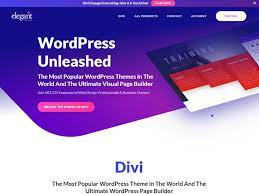 Divi is a mobile-friendly and highly adaptable eCommerce WordPress theme that can be used for everything from selling t-shirts to selling furniture and anything in between. The Divi Builder is included with the theme, and it includes hundreds of unique, customizable content module blocks that you can drag and drop into action as you handcraft your pages to meet your every requirement. When used for eCommerce, this theme is especially effective. Several complex and stylish eCommerce websites are featured in the sample, including carts, product pages, AJAX-powered searches, and dynamic filtering.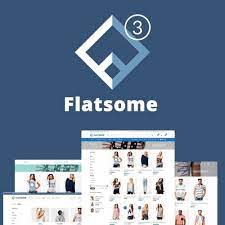 Flatsome is currently ThemeForest's best-selling WordPress eCommerce theme (the biggest marketplace for WordPress themes).It has sold well over 100,000 copies worldwide, which is incredible. Users appear to adore the theme for a variety of reasons. Flatsome has a number of features that make running an eCommerce store more convenient. The Live Page Builder tool, which is included in the box, is the most important of these. It allows you to create any type of online store you want and modify it with over 30 content modules. You may utilize them to create a fantastic homepage for your eCommerce site, as well as any other sub-pages. There's full WPML and RTL support, as well as quick view options. Apart from the Live Page Builder, Flatsome also includes the superb Live Theme Options panel, which allows you to fine-tune every aspect of the theme's design. People who use the theme for eCommerce benefit the most from this functionality. The shortcodes are also quite useful, especially for testimonials and Google Maps.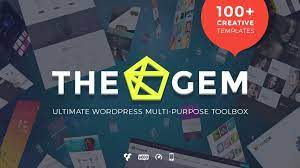 TheGem is a multipurpose eCommerce WordPress theme with an easy-to-use visual page builder that makes it simple to create your first eCommerce website. The WPBakery Page Builder and the theme's set of over 60 distinct WPBakery elements with over 250 adjustable options contain over 400 unique conceptual demo templates that are flexible thanks to the WPBakery Page Builder. TheGem's visually integrated version of the WooCommerce eCommerce plugin makes setting up shop online easier than ever before. It also comes with hundreds of attractive store page templates and a plethora of customizability choices for your product catalogs, image galleries, and portfolios.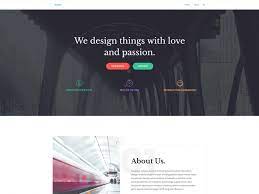 It's a multipurpose eCommerce WordPress theme with a number of pre-made page templates that are ready to use as soon as you install the fully responsive WordPress theme. That "ready to go" quality is what distinguishes Neve from the other themes and makes it so user-friendly. During installation, you may pick your design, and Neve will collect all the necessary side-tools (including the WooCommerce plugin if you don't already have it). As a consequence, you'll get a fully functional eCommerce website that's ready for translation and RTL, is SEO friendly, fast, and just looks nice. This puts Neve at the top of the "ease of use" list. The "Shop" design option is the one to choose if you want a classic eCommerce WordPress theme look. Though any design in Neve is WooCommerce and other eCommerce plugins compatible. Page builder tools like Elementor and Visual Composer were used to create the designs.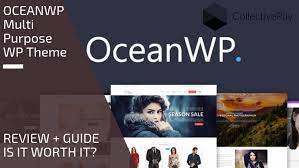 OceanWP is another all-in-one theme with a lot of customization options. This theme, as you might imagine, comes with a set of pre-made designs that can be installed with a few clicks. Aside from that, everything is totally responsive, Retina-ready, loads quickly, supports RTL text, and has SEO and social networking capabilities built-in. However, OceanWP's eCommerce tools and theme options panel, which are aimed at increasing your sales and simply making you money, stand out. A native shopping cart popup, a floating add to cart bar, fast view (enabling users to access details of another product without leaving the current one), and more are just a few of the features available. Plus, if the default features of OceanWP aren't enough, you can choose from a variety of useful extensions and add-ons (for adding social media share buttons, responsive side panels custom meta boxes, and more).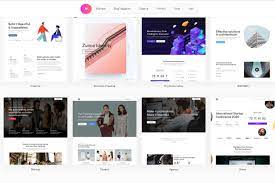 Webify is a WordPress eCommerce theme.The default layout, on the other hand, can easily be tweaked and used for something completely different. Slider, top bar notice, Megamenu, footer reveal, elegant single product layout, and blog section is some of Webify's features. Use the latter to publicize impending product releases and to carry out a content marketing plan. If necessary, personalize and brand Webify before beginning to push products.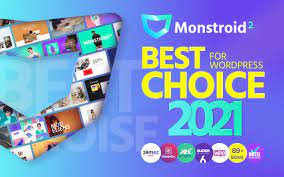 Monstroid2 has been chosen as the best WordPress theme for 2022. This versatile modular WordPress Elementor theme is powerful enough to get the prize. It is exceptionally light, weighing in at only 250kb, and as a result, provides a seamless experience. It comes with over 1000 pre-designed sections and ready-made pages, so you can quickly pick a design that suits your needs. You can then completely personalize it from there. This theme comes with free, open-source code because it is built with Elementor. You don't have to use it, though, because Elementor is a simple drag-and-drop editor with popular real-time editing features. Monstroid2 also includes over 40 JetElements, such as simple post-carousels, portfolios, and subscription forms. It's WooCommerce compatible and appropriate for complicated websites, with the ability to construct stunning Mega and vertical menus. If Monstroid2 isn't enough for you, you can upgrade to a ready-to-use website created specifically for you. You can also get aid with installation and setup by downloading and using numerous plugins.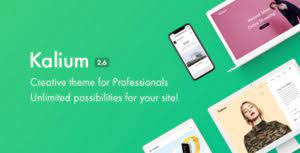 Because Kalium can adapt to your needs, it has a skin for any occasion. As a result, you can rest assured that your website will always reflect your vision. In a matter of seconds, the one-click installer can import articles, pages, sliders, theme options, and widgets. A successful WooCommerce-powered store may be created by anyone, even a child. The theme's code has been meticulously simplified and optimized. As a result, websites load extremely quickly.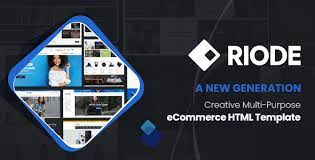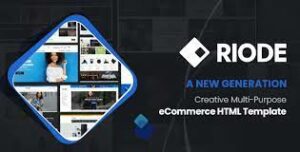 Riode is a beautiful WooCommerce-compatible eCommerce WordPress theme. This appealing theme boasts fast performance (95 percent on Pagespeed), as well as a slew of features that will help you create the perfect website, from cutting-edge UI/UX components to a flexible framework. Riode is compatible with WPBakery, Elementor, and Visual Composer, three different page builders. There are also a variety of multi-style homepages to choose from, ensuring that there is something for every business. Riode stands out as one of the most appealing themes for any business thanks to its robust foundation, fully adjustable layout, and excellent documentation. It's a breeze to develop a wonderful site with this theme, thanks to a powerful, clean, and logical option system, header, and footer pre-sets, block building components, and so much more. Filter layouts make it even easier for customers to explore through your site and locate what they're looking for. Riode is compatible with a variety of strong plugins, like Yoast SEO, Dokan, Contact Form, and WML, in addition to WooCommerce.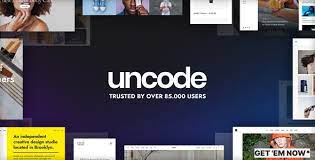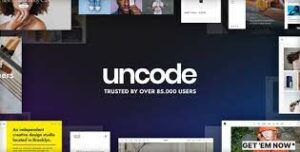 Uncode is a sophisticated eCommerce WordPress theme that can handle a wide range of e-commerce websites. The theme also comes with a more robust WPBakery Page Builder, as well as the Revolution Slider and Layer Slider. The Advanced Theme Choices Panel in Uncode gives you a lot of customization options. This allows you to fine-tune the design and feel of your website to your heart's content. Uncode is a Bootstrap-based theme with advanced AJAX portfolio filtering, making it ideal for a variety of eCommerce websites in a variety of industries. With Uncode, you can start selling out!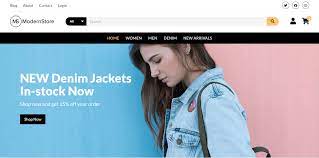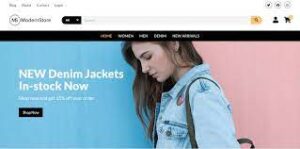 It's the official WooCommerce theme for WordPress.
This should be sufficient. To be honest, out of all the themes, you can be sure that this one will operate flawlessly with the WooCommerce plugin. Despite the fact that the design is a little simple and there aren't many easy-to-do customizations accessible, you get the bare minimum of what you need to run an eCommerce business on WordPress, which is an advantage in and of itself. Furthermore, the typography is excellent. Overall, this WooCommerce WordPress theme is an excellent place to start for stores who want to try their hand at designing their own designs, adding custom widgets, and basing everything on a stable theme. However, it's probably not the ideal theme for an online store's final design.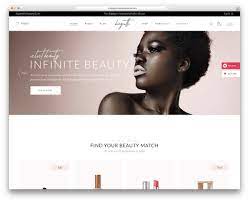 Infinite is a flexible and adaptable eCommerce WordPress theme that can be used for a variety of projects and purposes. Infinite does, in fact, function exceptionally well with eCommerce sites. You can sell pretty much anything you want when it comes to selling goods. Infinite comes with a simple page builder that gives everyone access to a world of possibilities. Choose and use the pre-configured demo exactly as is, or tweak it to fit your needs and laws. To execute modification tweaks and make Infinite your own, you don't need to touch a single piece of code. Take your business to new heights while having fun with the process.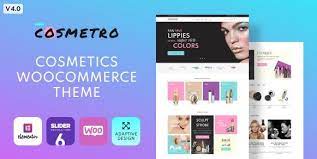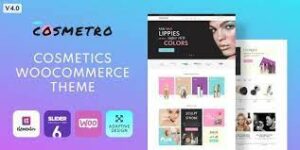 The name Cosmetro gives away its purpose. If you're selling cosmetics, this is the Elementor-based WooCommerce theme to use. It comes with seven skins to pick from. This clearly illustrates the many types of niches that benefit from the clean, attractive theme. Cosmetro, like many of the other themes we've explored, includes over 30 pre-built page templates. All of these are specifically designed to present cosmetics and beauty items in the best possible light. Using Elementor standard modules, you can quickly adapt Cosmetro and add new modules to enrich content with sliders, carousels, and post grids. Installation Wizar is also included with Cosmetro, which makes the theme activation process a snap.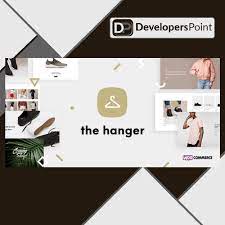 The Hanger is a top-rated eCommerce WordPress theme that adjusts rapidly to your project's requirements. Its clean and minimalist design makes it simple to adapt to the things you want to offer online. It doesn't matter if it's something as simple as T-shirts or something as enormous and heavy as furniture, or even digital downloads; The Hanger can handle it all. The Hanger includes a variety of home page themes as well as two coming soon pages. Use the latter to announce the grand opening of your new internet store and get the buzz going early.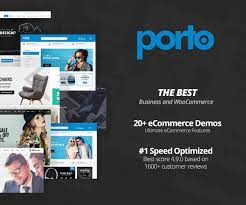 Porto is the second most popular eCommerce WordPress theme on ThemeForest. The thing that's unique about it is that it comes with 20 design variations purpose-built for eCommerce shops. All these are divided into niches, making your setup straightforward. For instance, no matter if you want to launch a gadget online store, clothing/fashion store, bicycle store, auto parts store, shoe store, or whatever else, Porto has you covered. Apart from the designs, there are also additional e-commerce features to extend what WordPress and the WooCommerce plugin come without the box. You get a lot of control over the fine details of the design as well. The headers are fully customizable (both by hand and you can pick from pre-made headers), you can select different layouts, set up mega menus, product quick view with lightbox, customize your product pages, use shortcodes to add elements to pages, translate with WPML, setup parallax scrolling, and more.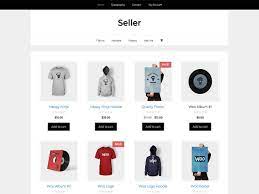 Tonda is one of the most powerful eCommerce WordPress themes available today. While it focuses on contemporary art and comparable things, you can develop various types of web stores that go completely against the grain. Tonda is ready to take on any challenge and deliver your dream website on time and on budget. Tonda's clean, neat, and minimalist style boosts sales. Tonda-based websites ensure that all purchasers enjoy the things and only the items by removing extraneous distractions. Present things in a unique style, and allow customers to check out the product they're interested in without leaving the current page.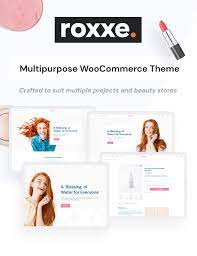 Beauty is one of today's most powerful and successful industries. The Roxxe WooCommerce theme is a multipurpose theme built with Bootstrap 4 technology that is ideal for anyone looking to start an online beauty store. The motif is designed to look like a beauty salon with Korean cosmetics on display. You can sell products using the well-designed product page, which includes a powerful filter mechanism. You can sort several categories and choose product kinds as well as filter products by brand and price. Customers can add as many items to their wishlist as they want. The theme is ideal for beauty salons and cosmetics retailers. Each WordPress theme contains a blog area where you can add blog posts. There are numerous layouts to choose from when it comes to posts.
You have the option of using the listing or grid themes. The Roxxe WooCommerce theme is built with Elementor, a website builder that includes a variety of gadgets. A full-width slider, a variety of banner options, a collections page, and social network sharing tools are all included in the theme. With this theme, the website's performance will be excellent.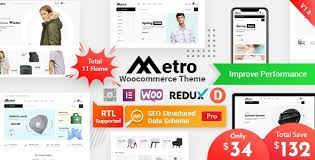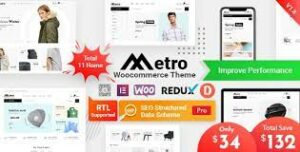 If you're looking for an eCommerce WordPress theme with a clean design, Metro is a good choice. It's a highly successful alternative that works for both general and specialized web companies. Five gorgeous home page designs are included in the package, but more will be released in future releases.
Metro uses the Elementor drag-and-drop page builder and includes over 24 bespoke add-ons. Different headers, seven product hover effects, WooCommerce integration, SEO compliance, and all the necessary eCommerce pages for a smooth online store operation are some of Metro's other useful features. There's also a full-featured blog section for announcing new product releases and content marketing. Metro is, of course, geared for mobile devices and has a fast loading time. Without breaking a sweat, create a dope and contemporary eCommerce website right now.
Handmade is a responsive WordPress eCommerce theme that is handmade and intelligent. Styling your pages is a breeze with plugins like the WPBakery Page Builder. You can keep things dynamic and your audience engaged with the Revolution Slider. Handmade's actual strength, though, is its extensive range of WooCommerce-based business features. Shopping carts and checkout processes, payment gateways, and much more are all included in Handmade. You can decorate your Handmade businesses in any way you like with just a few clicks thanks to a plethora of complex options. Handmade also comes with eight fantastic homepage demo websites that you can install with just one click. They're ideal for a variety of commercial enterprises, including artisanal shops, affiliate markets, fashion retail businesses, and more.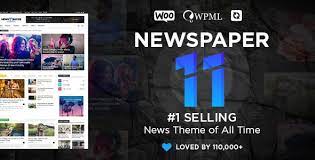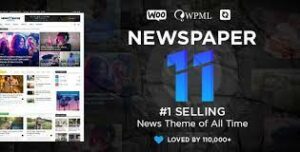 Newspaper is a popular premium WordPress theme for news, blogs, magazines, reviews, and eCommerce websites all around the world. This design is incredibly adaptable and user-friendly, allowing you to create a website right away with pre-built websites that you can install with a single click. On the front end, there are dozens of designs to choose from, as well as headers, footers, responsive layouts, broad blocks, and product and category pages. Furthermore, it comes with premium plugins and is simple to commercialize. Newspaper uses its own tagDiv Composer page builder and includes the tagDiv Cloud Library, which is a large collection of editable, pre-made design layouts. Newspaper comes pre-configured to be responsive and retina-ready, and it follows best SEO principles. Newspaper gives you excellent tools that you may highly modify, so your WooCommerce website can have an exceptional look and be fully functional. Newspaper is also WPML compliant, allowing you to take your online store global and sell your products everywhere.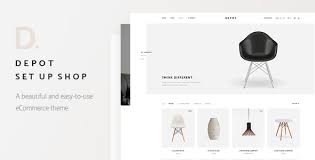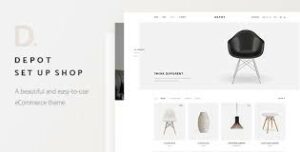 Depot provides you with all of the necessary tools and components to create an online store that adheres to all current web standards. It's one of the greatest eCommerce WordPress themes, with a clean and simple design. It doesn't matter if you're looking for furniture, clothing, jewelry, luggage, or shoes; Depot is up to the task. Depot has twelve alternative home pages to choose from, as well as blog and portfolio areas. Announce product drops, highlight what's trending, and begin accepting new orders. Depot has a lot of good features and assets that will let you handle your entire eCommerce website.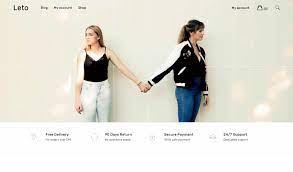 Leto is one of the eCommerce WordPress themes that can get up and running quickly. Basically, all you have to do is install the theme and you're ready to go. The design is straightforward and functional. This WooCommerce WordPress theme may not allow you to construct your own journey in terms of design, but what it does give is more than adequate. You may work on your headers and header media, alter the fundamental options via the theme options panel, and design your homepage with custom widgets when it comes to personalization. It's also an excellent theme for regular blogging because of this. It also functions well on mobile devices, which is critical in today's world.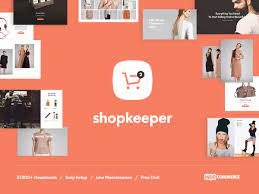 Shopkeeper is an eCommerce WordPress theme for presenting your products or creating a functional online store for your company. This theme may be used for more than just creating an online store since it includes layouts for a landing page, full-width sliders, parallax, and a product catalog. Shopkeeper also comes with the WPBakery Page Builder plugin, which lets you create advanced layouts for your articles, pages, and site's homepage using drag-and-drop back-end and front-end editors. It also comes with the Slider Revolution plugin, which allows users to create eye-catching slideshows for their content, products, and photographs.
Additionally, Shopkeeper's extensive theme settings panel allows you to customize the appearance of your eCommerce site. Customers will simply find the products or commodities they are looking for on your website thanks to the theme's sticky header navigation. Finally, you can rely on their dependable customer assistance if you have any queries or issues while setting up your site. Shopkeeper is now faster than ever before, making it one of the fastest WooCommerce themes on the market.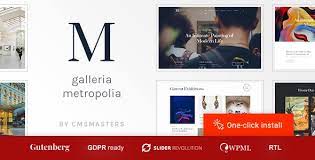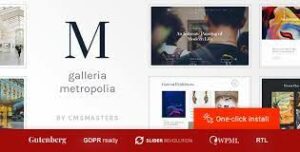 It's a Storefront kid theme (the chief WordPress WooCommerce theme). In other words, it uses Storefront's structure and features while adding an entirely new design layer on top of it. And, we have to say, design is something we adore, and we think you will as well. It's really current, with beautiful pictures, and it allows you to highlight your products in a very direct manner. This is not, however, a multi-niche or multi-purpose eCommerce design. It will work well with clothes stores or lifestyle brands. Galleria is a completely responsive, Retina-ready theme with good search engine optimizations. It is WooCommerce compatible, supports all widgets imaginable, is user-friendly, and is a fully responsive, Retina-ready theme.
Sway may also be used as an eCommerce WordPress theme due to its extreme flexibility. This application is jam-packed with useful features and functionalities that will allow you to jump right into working on your online business. Sway has you covered with drag-and-drop page construction and a code-free experience. Start with a one-click demo data import and build your online store from there. Even if this is your first eCommerce website, Sway allows you to learn on the go and get the hang of it.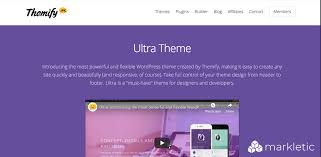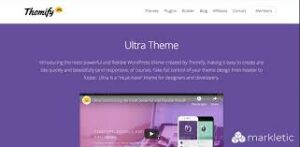 Themify's flagship WordPress theme is Ultra. It's their most powerful and customizable theme, as well as one that makes a lot of sense for eCommerce sites. It's a multipurpose theme with a variety of starter layouts and designs to select from, as well as WPML translation support and WooCommerce optimizations. This theme comes with over 30 pre-built layouts, and the one-page homepage contains plenty of animations and clever grid-based galleries for showcasing your newest goods. When you go to the shop, you'll notice that it uses custom widgets and a gallery to display your products.
Everything is quite straightforward, and buyers can add things to their shopping cart without leaving the shop's main page. The product pages display reviews, photographs, descriptions, and similar products, making Ultra one of the clearest selections accessible.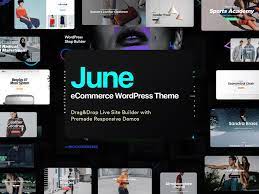 June is an eCommerce WordPress theme that strives to make the process of creating an online store as easy as possible for both new and experienced users. With the WPBakery Page Builder, you can import over 200 beautifully designed prefabricated blocks, pages, and elements into your shop in a single click. This theme includes 15+ pre-built store demos for businesses of every genre and stores of any size.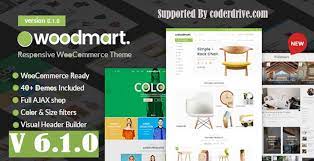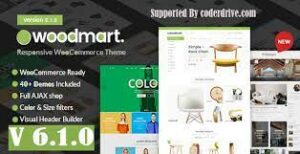 WoodMart appears to be a very specialized WooCommerce WordPress theme – it's designed for wood-related businesses (think furniture, custom pieces, etc.). But then you learn that it has generated roughly 10,000 purchases, not all of which went to wood moguls. WoodMart is a very adaptable, multipurpose theme under the hood, and the look is quite universal once the default wood imagery is removed.
In reality, there are a variety of beginning sites accessible for a wide range of themes. You can also replace specific design elements such as headers, footers, and everything in between. Additionally, a custom cookie popup can be defined, and the font is superb. For a larger eCommerce business with a lot of products, this theme offers a really effective structure (both physical and digital products). Product listings, the shop page, and individual product pages are all extremely good, as is the categorization scheme, which makes everything clear and easy to traverse. Overall, this is a well-thought-out theme that is designed for conversions, which is especially important if you have a large product inventory.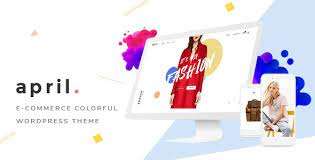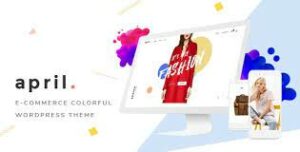 April is an eCommerce WordPress theme that focuses on online shopping. It's ideal for selling lifestyle items such as clothing, furniture, and jewelry. You'll have a great instrument to sell any goods you choose. April's design is versatile and basic, with a focus on product reviews. It is adaptable to any demands and includes a large number of pre-built features.
Some of them include more than ten homepages, eight shop pages, and eight product pages. Layout customizations such as banners, galleries, and log-in accounts are available in April.
It also includes paid third-party plugins that are free to use.
It works with Contact Form 7 for client communication and WPML for translation. Shops and sales are handled by WooCommerce, while slides and galleries are handled by Slider Revolution. Premium support, regular updates, and comprehensive documentation are all included. Try out all of these fantastic features in your new shop with April right now!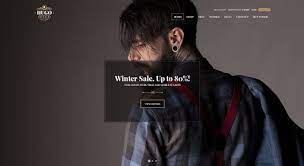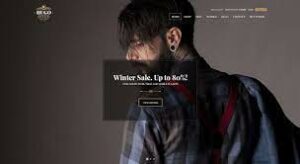 Hugo is a theme built by CSS Igniter that offers a more classic yet stylized design that gives you all the elements you might need to set up an eCommerce store on WordPress.The WooCommerce eCommerce plugin is fully supported, and there are custom widgets available for revealing popular categories, products, and blog posts. The header is probably our favorite part because it hits your customer with exactly what you want them to know, plus you can send them to other pages. Filtering and special offers are possible, and the product pages are full width, with beautiful images and clean designs. Overall, you will enjoy Hugo if the design aesthetic it offers matches the idea you have for your online store and niche.
Homepage customizations can be made easily, and you do get multiple color schemes to choose from. This WooCommerce WordPress theme is also optimized for the search engines and ready to work with your favorite drag-and-drop page builder plugin (such as Elementor or Visual Composer).optimised and ready to use with any drag-and-drop page builder plugin (such as Elementor or Visual Composer).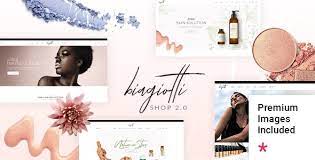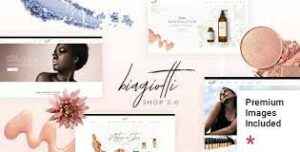 Biagiotti is your best pick if you're looking for a fantastic eCommerce WordPress theme to help you sell cosmetics and beauty products. With the use of a drag and drop page builder, you can take things to a whole new level. You won't have to do any coding, and you'll be able to entirely change Biagiotti's default settings. Biagiotti includes all of the pages you'll need to run and maintain a successful eCommerce site without a hitch. Choose one of the six accessible home pages and go from there. To take your business to new heights, you can even launch a blog and implement a lucrative content marketing plan. With Biagiotti, the possibilities are boundless.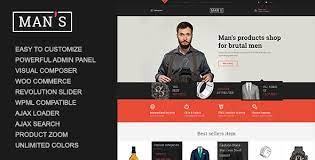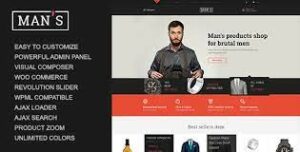 If you're seeking a minimalist and clean WooCommerce WordPress theme that will put your products first and serve as a superb landing page for your consumers, Brutal is the theme for you. The homepage features a huge banner and slider, but when you click on the shop, you'll see a collection of staggering product photos for a modern aesthetic. The homepage is interactive, with items loading dynamically and animatedly on the screen. What's even better is that you don't have to go to great lengths to make your products stand out. Instead of cluttering the design, the product pages are kept simple and highlight the most crucial aspects. There's also a set of supplementary shortcodes that expand the theme's capabilities.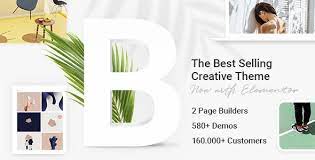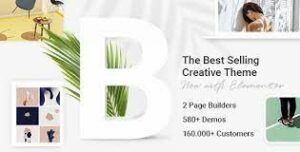 Bridge is a powerful tool for constructing any form of a website, thanks to its hundreds of ready-to-use demonstrations and multifunctional approach. Bridge is also a fantastic eCommerce WordPress theme that will get you up and running in no time. Choose from a variety of online store layouts and fill the one you like with the must-have items you want to promote. In many circumstances, you'll want to utilize the example straight out of the box, but you can also tailor it to your specific branding needs.
Conclusion
These eCommerce WordPress themes are highly helpful and can help you to stand out from the crowd. To outperform the competition, your content, particularly the design, must stand and present the content in a unique way It's more adaptable and simple to update. There are no bugs in it and comes with further assistance. Most themes include a lot of layout possibilities and are very adaptable in terms of design, style, and feel. It is usual for users to be able to easily modify the color, background, fonts, and functionality of their website.
You should be able to keep your site up to date quite effortlessly. 
Also Check: Most Trendy Google Colors Brans and Codes