Special education day and his awareness day, which falls on December 2nd, honour achievements in the education of children with disabilities. It also serves as a reminder of the need to provide accommodations for students with disabilities that allow them to succeed in the classroom.
The Individuals with Disabilities Education Act (IDEA), America's first special education statute, will be 45 years old in 2020. (IDEA). So, what better time to learn about what the IDEA accomplished for special education and where we might go from here?
What was the impact of the Individuals with Disabilities Education Act?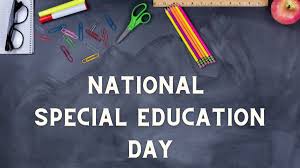 The Education for All Handicapped Children Act was passed in 1975. The Individuals with Disabilities Education Act was eventually renamed (IDEA). All children with disabilities were promised a free and suitable education under the legislation.
This was a significant shift. Prior to IDEA, children with disabilities were treated as second-class citizens. Students were frequently left out of the educational system. Many states have laws prohibiting children with specific impairments from attending school. Children who were deaf or blind were among those who were not permitted to attend school. Education became a legal entitlement with the passage of IDEA.
Special Education Makes More Progress
The Individual with Disabilities Education Act (IDEA) was a game-changing statute that revolutionised special education in the United States. It wasn't, however, the last of its kind. The United States has achieved great advances in special education during the last 45 years.
Following IDEA, the next major milestone in special education was a Supreme Court decision in 1982. According to the court, children must have access to programmes that are tailored to their specific requirements. These programmes also need support services to assist students in their learning.
IDEA has been amended multiple times by Congress in order to better serve kids with disabilities. The statute was updated in 1990 to include other disability categories, including autism. In 1997, the legislation was changed to ensure that pupils make progress in school. Setting and monitoring goals, as well as reporting success to parents, were among the adjustments made.
Other legislation has been approved by Congress to improve the quality of special education. For special education kids, the No Child Left Behind Act, for example, mandated standardised testing. A subsequent iteration of the law required all pupils to meet rigorous academic criteria.
Children have benefited much from these years of growth. Today, special education services are provided to almost 7.5 million youngsters. Many of these students spend the majority of their days in general education classes.
What Makes special education Educators Special?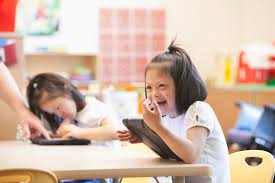 It might be difficult to teach youngsters with special needs. Special education instructors, on the other hand, have the necessary training to do an excellent job. They enrol in classes to learn how to instruct pupils with special needs. They assist their pupils in realising their full potential through this instruction.
This training is not usually available to general education instructors. In a recent study, most of these instructors claimed they didn't feel adequately equipped to educate children with learning difficulties. ADHD and dyslexia are examples of prevalent learning difficulties.
General education instructors stated they seek advice from peers to learn more about educating these pupils. Teachers that specialise in special education play a critical role in assisting their colleagues.
National special education Day has many reasons to be celebrated.
This occasion is celebrated for a variety of reasons. Among the causes are:
Thank special education instructors for their dedication to their profession.
recognising parents who fight for their children's interests.
Putting an end to damaging stereotypes about special education.
What are these dangerous misunderstandings? There are a lot of them, unfortunately. Even some general education instructors, according to a poll, think some Here are a few typical misconceptions:
Students that have learning disabilities are slackers.
Learning problems in children can be overcome.
Children in special education are unable to meet grade-level requirements.
The Most Serious Issues Facing special education teachers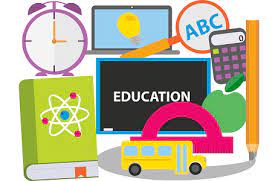 These teachers have special abilities. They do, however, encounter certain special challenges. The following are some of the most serious issues that special education instructors face:
High teacher-to-student ratios: Special education instructors are in limited supply. As a result, class sizes are huge. Teachers are not always able to provide children with the time and attention they require.
Special Education Day and teaching children with various needs: Teachers may have pupils with a variety of impairments in their big courses. It might be tough to strike a balance between everyone's requirements.
IEP goals must be met. Individual education plans (IEPs) are crucial. Teachers, on the other hand, may not always have the resources and support they need. This makes it more difficult to stick to IEPs.
Teachers should try these inclusive practices.
Although special education has progressed significantly, there is always an opportunity for improvement. Today is National Special Education Day, which is an excellent opportunity to make schools more inclusive. This entails developing a learning environment for all pupils.
Reduce the amount of background noise.
Special Education Day and in a noisy environment, children with learning problems or hearing impairments may struggle to learn. A silent environment, on the other hand, can benefit all pupils. Teachers can limit background noise by turning off loud equipment or covering tables and chair legs with soft covers. They might also put corkboards on the walls or lay carpets in the classrooms.
How to Add Captions to Videos
Video material may appeal to children who learn both visually and audibly. Add captions to make this material more inclusive. Children with a variety of special needs may benefit from captions to help them follow along with the videos. Children with hearing impairments or autism, for example, may benefit from captions.
Using Rev, teachers can easily add subtitles to the movies they show in class. They can also add live subtitles to their Zoom classes so that students in other places can learn from them.
Encourage the Use of Assistive Technology (Assistive Technology).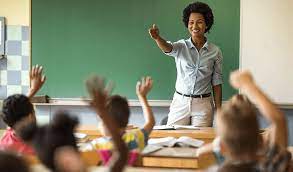 Children with a variety of impairments can benefit from assistive technology. These tools assist youngsters in learning by allowing them to work around their deficiencies. Many sorts of assistive technology can be encouraged by teachers. Some examples are Braille keyboards, speech-to-text software, and personal listening devices.
It provides information in a variety of formats.
Different learning styles exist among children. Some children, in particular, learn better by seeing and prefer classes that include visuals and charts. Others, on the other hand, learn by hearing and prefer to listen to lectures or recordings. Hands-on learning is also beneficial for some youngsters. This is why it's critical to provide information in several formats. Teachers could, for example, distribute a transcription of a conversation.
National Special Education Day is a day dedicated to recognising and celebrating the contributions of people with disabilities.
Celebrate the great advancements in special education on December 2nd. Take this chance to express your gratitude to the special education instructors in your life. Continue to advocate for your pupils if you're a teacher.
Every year on December 2, National Special Education Day is observed! President Ford signed the Individuals with Disabilities Education Act into law on December 2, 1975. It was the first federal law in the United States about special education.
Special Education Day and the Individuals with Disabilities Education Act made public education available to all qualifying children with disabilities across the country, as well as ensuring that those children received special education and related services. This statute was a significant and important step toward ensuring that all children had equal access to education and resources—a goal that we are still fighting toward today. This day is a celebration of how far special education has come and a reminder of how far it still needs to go.
To commemorate this significant day, we chatted with four special education teachers about the significance of their work at IDEA, why they like what they do, and the difference they make in the lives of students every day.
What aspect of your special education employment do you enjoy the most?
Special Education Day and I enjoy telling tales about the numerous successes that occur both within and outside of the classroom. The successes I've been fortunate enough to observe in the RISE classroom are beyond anything I've seen in other classrooms. Switching from being their voice on campus to teach academics how to speak for themselves has had a significant influence on me. Most significantly, the sight of them being proud of themselves for achieving a job that had before seemed unattainable will stay with me for the rest of my life.
An alumnus from my RISE programme is presently enrolled at South Texas College as a virtual student for the first semester! She was able to meet with her adviser and chat with her lecturers about her handicap and how she "is able to learn but simply differently due to her autism" before the first day of class. She congratulated me on passing her midterms and doing quizzes "all by herself." If she finishes this semester, she will not only break the odds of finishing her first semester as a student with significant impairment, but she will also break the odds of merely finishing the first semester in the Rio Grande Valley, where the drop-out rate is so high. She is a hero of mine! She tells me that believing in her has made her a better person, and I tell her that she has made me a better teacher.
Patricia South, IDEA Rundberg College Prep, Special Education Teacher
What has changed as a result of COVID-19 in the way you educate kids with varying learning abilities?
What I do is something I truly like. It's for a good reason. I'm ecstatic to watch students progress. The new online tools are cutting-edge, and they've helped me become a better teacher, especially in courses that I've been teaching for years. Nonetheless, good and continuous communication is essential. When pupils are directly in front of you, it's easy to interact with them, but you must cultivate and create good relationships with all children, especially those who struggle academically or who may not have access to the internet or parental assistance throughout the day.
Karen Ramos, IDEA Mission Academy's Special Education RISE Teacher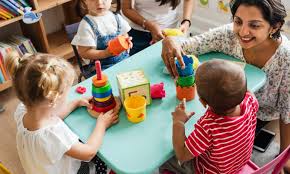 What does it mean to you to be a special education teacher?
It is an honour to work as a special education teacher. I honestly feel I have the most fulfilling job on the planet. One of the most rewarding aspects of teaching is the potential to make a difference every day. I get to teach academic, social, and behavioural skills to my pupils that they will use throughout their lives as special education teachers. I appreciate seeing the world through the eyes of my kids and understanding their perspectives.
How have COVID-19's issues impacted you and your students?
This school year, my students have done so many incredible things, beginning with their ability to adjust to the unanticipated changes of distance learning. Seeing my kids' success and improvement on a daily basis – whether virtual or in person, and whether academic or social-emotional – is incredibly fulfilling, as is being able to share that progress with their parents. In a student's life, celebrating accomplishments can have a significant influence on their overall performance. My great staff at IDEA Mission Academy and I have seen every single one of our kids reach important milestones in just six months.
IDEA Quest College Prep's Special Education Teacher, Jorge Franco,
What made you want to work in special education?
When I started as a special education co-teacher at IDEA Public Schools in 2012, I knew I wanted to be a special education teacher. After a year of working with our children, I was inspired by their experiences, pushed to discover resources to assist their learning, and built relationships to ensure they knew someone cared about them. I realised I couldn't imagine doing anything else! Every year, I get to watch our students' perseverance as they go from 6th through 12th grade, and then on to and through college. What a blessing!
Just before Thanksgiving Break, Jorge got an email from Elias, one of his senior pupils. "I may not always say it, but I simply want to thank you for all the additional efforts you put in to help me develop and the challenges you urge me to take on to help me become who I am," he wrote. You're not just my instructor; you're also my buddy, authority, and advisor all rolled into one. I shall be eternally thankful for your generosity and assistance. Thank you for everything, Franco!