To be honest, MacBook Pro are pricey and far from perfect. Until the MacBook Pro 16, Apple produced laptops with limited connectivity, a machine with a keyboard that most people loathed (hate is a harsh but appropriate term), and no touch display — all for a high price. There are other options with additional connections that are lighter and equally as powerful as MacBook Pro.
Don't get us wrong: MacBooks are among the greatest laptops available, but any of the best MacBook Pro Alternatives below will provide you with the same, if not more, power, mobility, and usefulness.
How We Selected the Best MacBook Pro Replacements
Choosing the greatest MacBook Pro alternatives is more than simply selecting the best of the best from each manufacturer. It goes beyond that. Instead, you must recognise what the MacBook Pro series represents: strength combined with elegance. In light of this, we break down the aspects we examined while making our selections in depth below.
Displays of 13, 14, and 16 inches to match the current MacBook Pro range.
Top-tier specifications for maximum performance
Premium materials in conjunction with sturdy structures.
Their skinny profiles make them portable and simple to travel with.
Top 18 Macbook Pro Alternatives Laptop To Consider In 2022
Now that you know what to look for, check out our list of the top MacBook Pro alternatives below.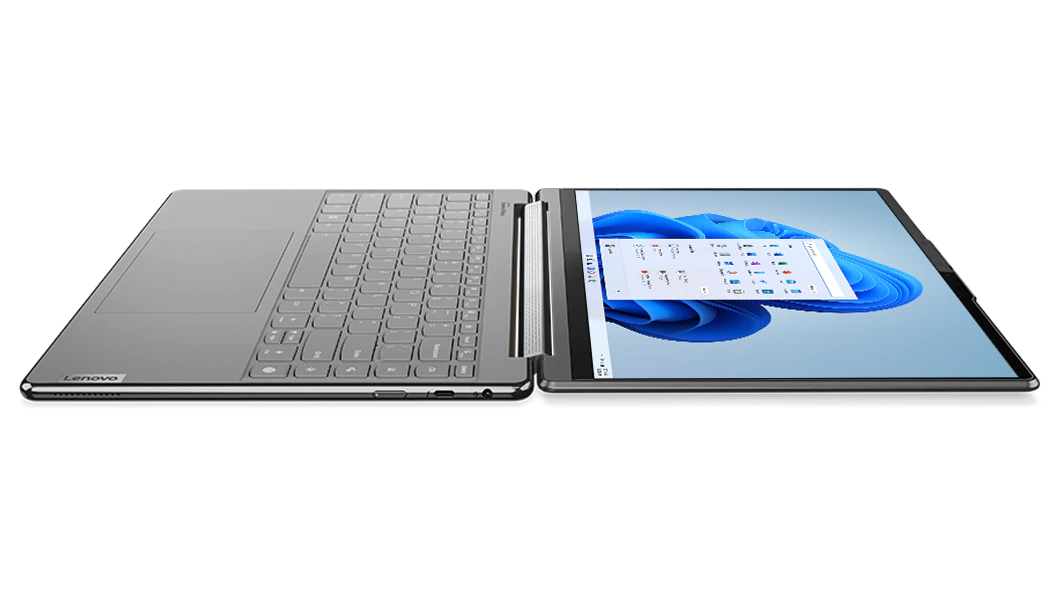 Lenovo's Yoga brand has always been popular, but the newest model stands out because of its stunning 4K OLED display. It's truly a pleasure to behold because of how the colours pop owing to this panel.
What truly catches our eye, though, is the powerful performance of its spinning soundbar, which has been adjusted by Bowers & Wilkins. Streaming our favourite shows and movies has never looked better with its OLED display, but its sound performance rounds off the package with booming bass and clear tones.
Aside from that, it's a powerful and stylish laptop that works as a workhorse thanks to a 12th-generation Intel Core i7 CPU and 8GB of RAM.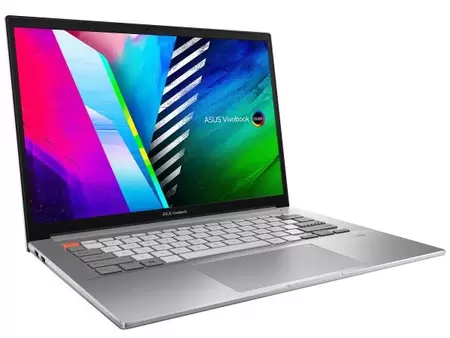 Nothing draws attention more effectively than a well-designed OLED screen. The Asus VivoBook Pro 14 sports a 14-inch 2.8K (2880 x 1800) 120Hz OLED NanoEdge wide-view display, which no other laptop has.
Colours are painstakingly recreated since it covers the whole DCI-P3 colour gamut, allowing it to provide a larger spectrum of colours. Colourists who work with videos that haven't been graded will be able to get certain colours more accurately.
Of course, the Asus Vivobook S 14X OLED wouldn't be a respectable MacBook Pro Alternative if it didn't come with top-tier features. The AMD Ryzen 7 5800H CPU will be combined with 16GB of RAM and a 1TB SSD.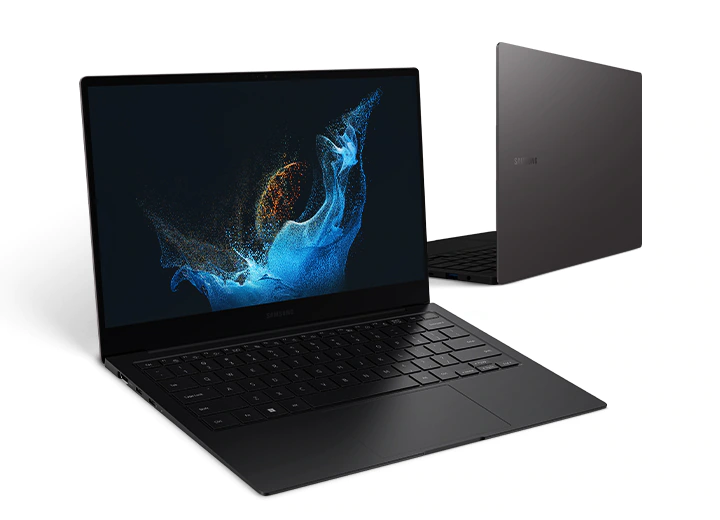 The Samsung Galaxy Book 2 Pro earns the top spot for how it flawlessly mixes beauty and power. It has one of the cleanest-looking designs. Samsung chose a simple style that won't let you down, especially since it weighs less than two pounds.
The Samsung Galaxy Book 2 Pro comes in a number of power options, including up to a 12th-generation Intel Core i7 processor to handle everything you throw at it. There's a gorgeous AMOLED touchscreen display that catches the eye with its powerful iridescence and wide viewing angles.
Finally, the Samsung Galaxy Book 2 Pro's quick charging will let you get some serious work done. In fact, with only 30 minutes of charging, it can attain around 40% of its battery power. How's that for a good MacBook Pro replacement? From where we are, we can see Apple trembling.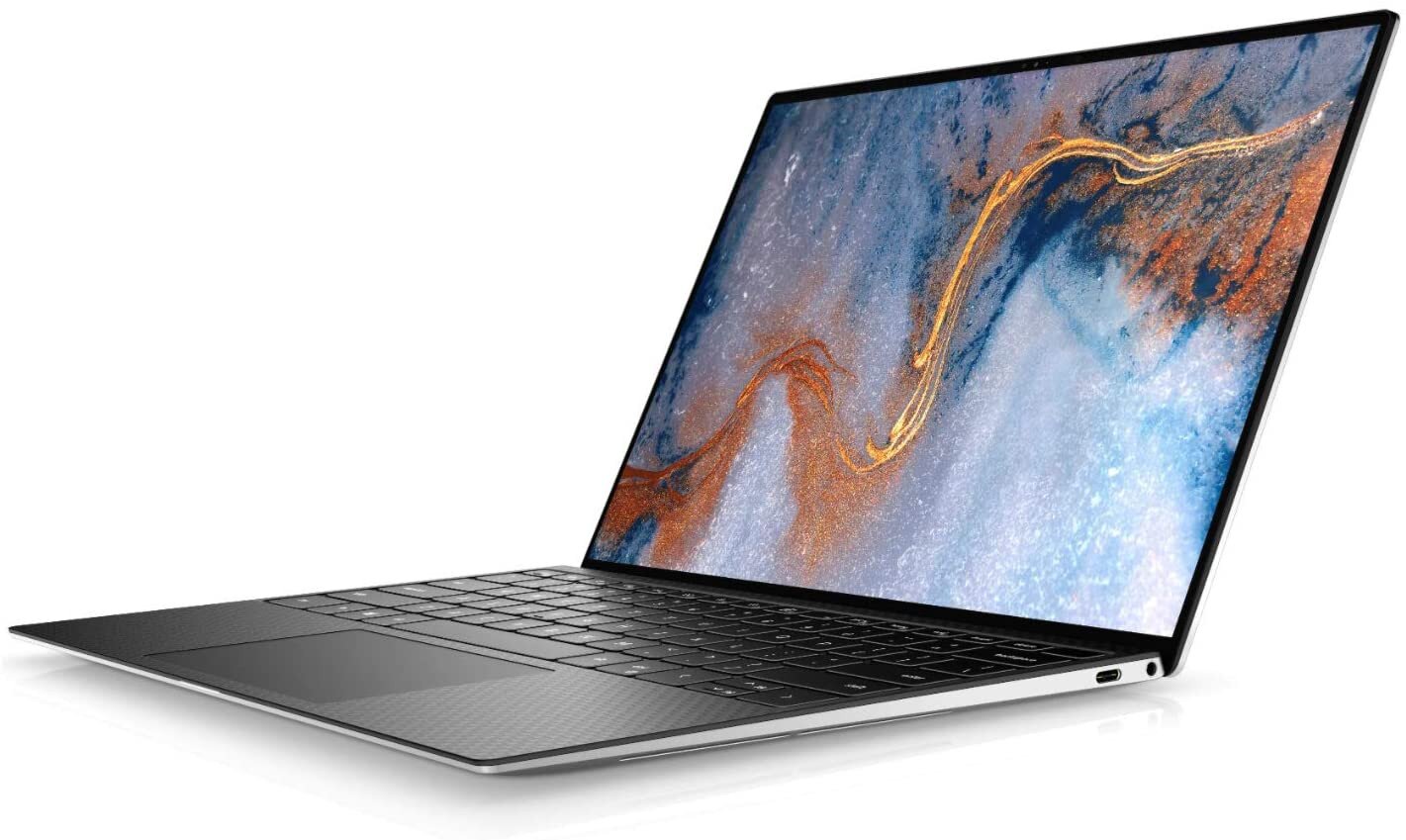 Dell's XPS 13 laptop has been proven to be dependable for years, encapsulating all you need in the finest MacBook Pro competitor. The most recent generation continues to astound with its sleek appearance and excellent performance for all of your work requirements.
We like how the ultra-thin bezel surrounding the display makes it appear larger than the 13.3-inch size indicated on the specs sheet. In fact, it features an outstanding screen-to-body ratio of 80.7%. Under the hood, there's also plenty of power, with an 11th-generation Intel Core i7 CPU, 16GB of RAM, and a 512GB SSD.
To no surprise, Dell continues to outperform with the XPS 13, which serves as a viable MacBook Pro alternative. And guess what else? The organisation provides a steady supply of Dell deals throughout its whole portfolio.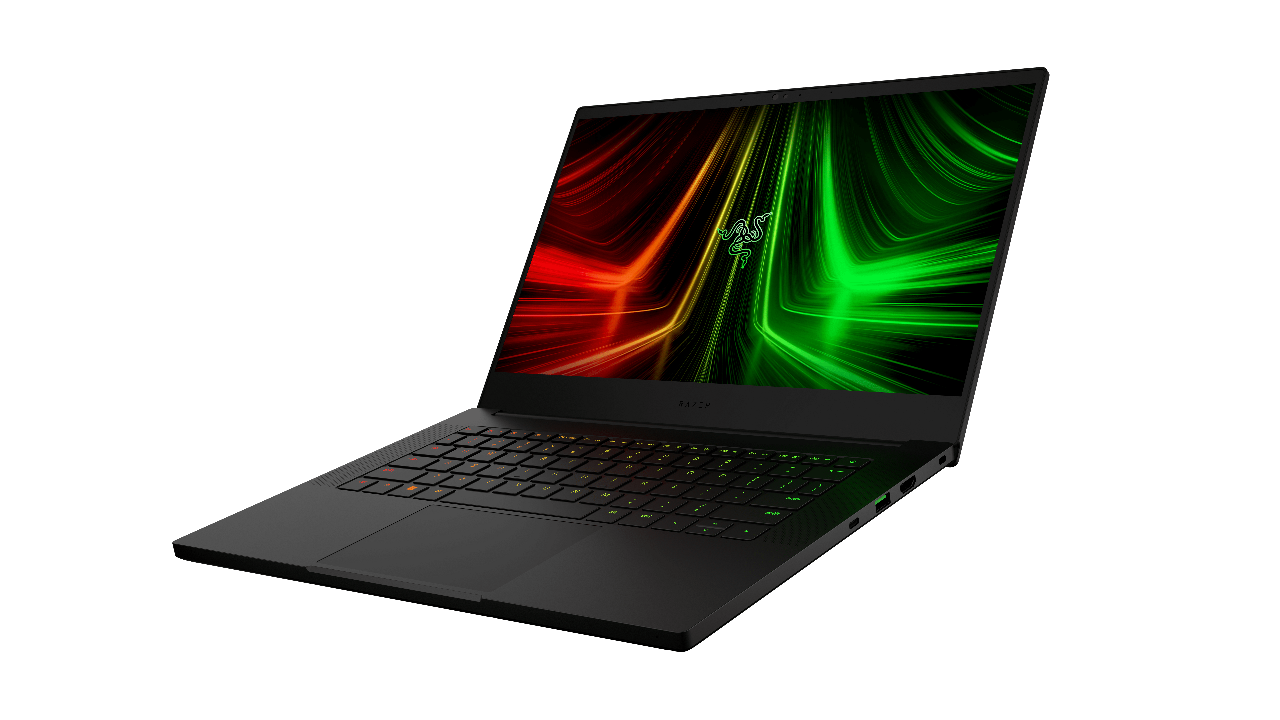 The Razer Blade 14 may be your office's secret weapon or your after-work gaming laptop. Inside, there's 1TB of storage and an NVIDIA GeForce RTX 3060 graphics card, as well as 16GB of RAM.
The content on the 1080p, thin-bezel touch display will look amazing whether you're working or gaming. And all of that power is contained within a lightweight and slim frame. In comparison to standard gaming computers, it weighs just 3.92 pounds. It's a more expensive alternative to a MacBook Pro, but this mix of power and mobility is difficult to find.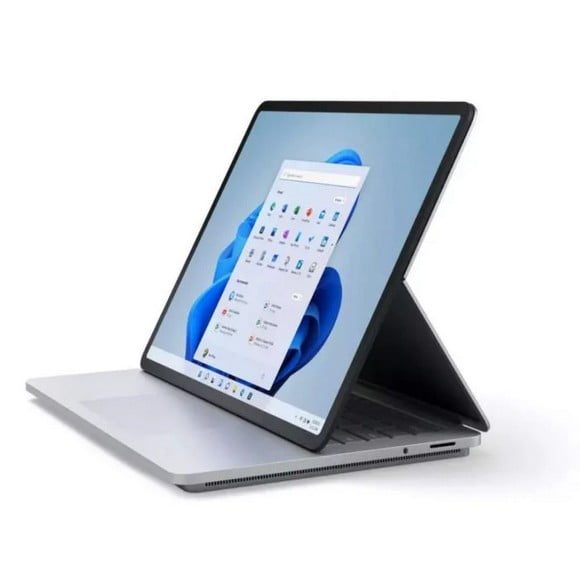 The metal bodies, sleek lines, and solid craftsmanship of MacBook Pro set them apart. If the design is important to you, you should look at Microsoft's Surface Laptop Studio.
Not only does it have the same basic appearance as MacBook Pro, but Microsoft goes one step further by including a convertible option. After changing it to tablet mode, you may rapidly go from composing emails in laptop mode to sketching a plan.
The Surface Laptop Studio has faithfully reproduced nearly every aspect of the MacBook Pro, even how the trackpad is slightly recessed. With its 11th generation Intel Core i7 processor, 32GB of RAM, 1TB SSD, and NVIDIA GeForce RTX 3050 Ti GPU, it's a productivity heavyweight.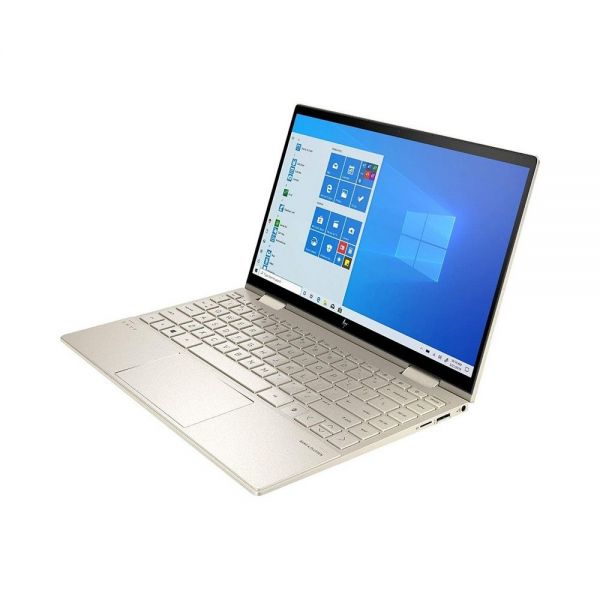 Given that they are constantly on the move and doing something, business users may be rather demanding. Because this two-in-one convertible laptop has all of the features users require, the HP Envy x360 13 may be able to meet their needs to complete their tasks efficiently.
Consider having to continually accept video calls. The HP Wide Vision HD Camera on the Envy x360 13 also features a separate camera shutter button that customers may use to disable the camera in an instant. It's ideal for when you're on a video conference call and need to swiftly cut your video stream to do anything, such as slide your four-legged companion off your desk without others seeing.
This MacBook Pro replacement has a lot to offer business customers, including a gorgeous OLED display, an 11th-generation Intel Core i7 CPU, a pen for taking notes, and much more.
The finest MacBook Pro replacements do not have to be entirely Windows computers. That is why the Acer Chromebook Spin 713 is on our list since it is the best option for a Chromebook.
Because of its small structure, harsh lines, and grey-coloured exterior, its appearance is reminiscent of Apple's MacBooks. Best of all, the way it may be handled adds further value because it can function as a laptop or fold up to become a convenient tablet.
Don't let the fact that it's a Chromebook mislead you into thinking it's underpowered. This is due to the fact that it has a 10th-generation Intel Core i5 processor, 8GB of RAM, and a 128GB SSD.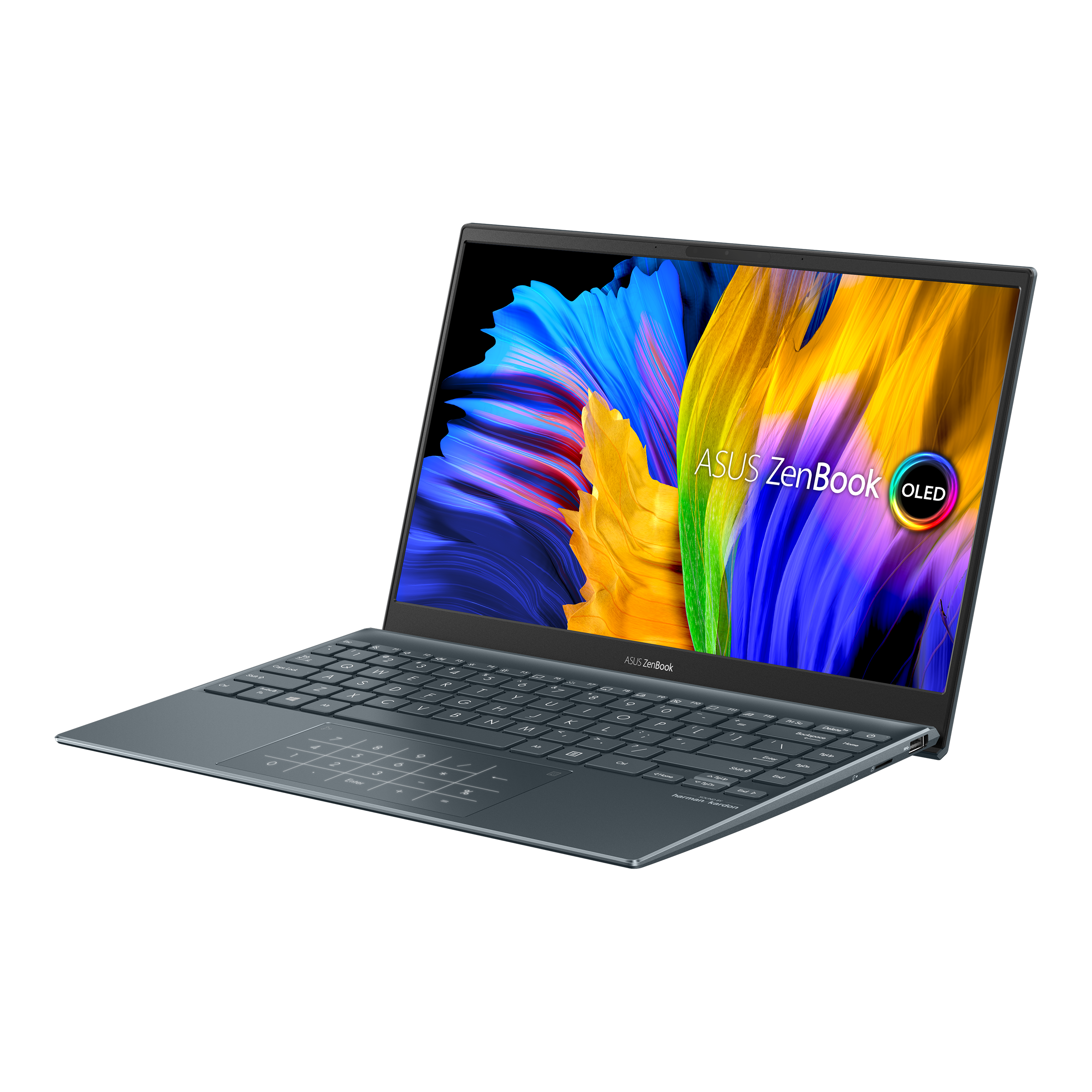 Display: 13.3″ OLED FHD NanoEdge Bezel Display | Processor: AMD Ryzen 7 5700U | Graphics: AMD Radeon Graphics | RAM: 8 GB LPDDR4X | Storage: 512 GB SSD
Asus is one of the world's most inventive laptop manufacturers, making wonderful goods for everyone, and the ZenBook 13 OLED is one of the finest. The ZenBook 13 OLED is a high-quality laptop with a new keyboard that is a delight to type on and a trackpad that is snappy and simple to operate.
While the display's resolution is technically lower than 1080p, the OLED panel makes everything leap off the screen to the point that you don't notice. Everything you do on it will look fantastic with a Ryzen 5 or 7 processor and an AMD Radeon graphics card, and it will save you money as well.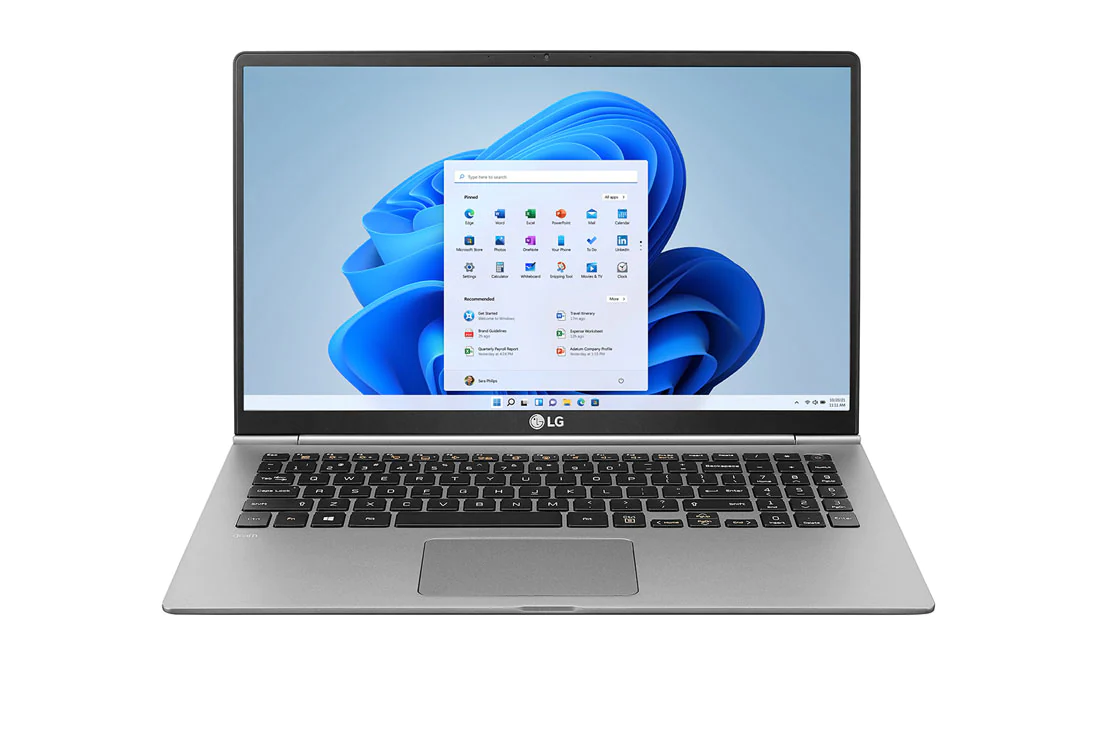 The lightest MacBook (13-inch) weighs 3 pounds, but the LG Gram 15 easily outweighs it at 2.47 pounds. Even better, it sports a bigger 15.6-inch 1080p display.
Talk about making the most of what you've got! Despite being the greatest lightweight alternative, the LG Gram 15 is still a powerhouse despite its thin and light chassis. It has powerful hardware, like an Intel Core i7 processor from the 11th generation, 16GB of RAM, a 512GB SSD, and two USB-C ports that can connect to Thunderbolt. All of this is crammed into a chassis that measures 0.7 inches at its widest point.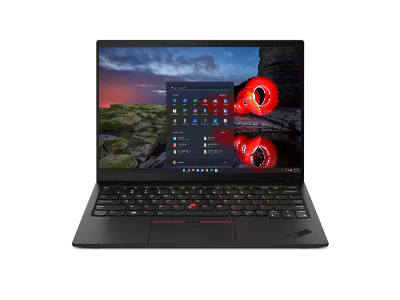 Operating System: Windows 10 Pro | Display: 13 inch, 2160 x 1350 px, IPS | CPU: Intel Tiger Lake Core i7 | Graphics: Intel Iris Xe Graphics | RAM: 16 GB LPDDR4X | Storage: 512GB SSD
The Lenovo ThinkPad X1 Nano is an excellent lightweight notebook that retains the feel and performance of the Apple MacBook. All of your work will look great on a 13-inch screen with a great resolution of 2160 x 1350.
Aside from its lightweight form, the keyboard is the Nano's strongest selling feature. It is present on every version of Lenovo's X1 range and provides a more immersive keyboard experience than other solutions, particularly Apple's Magic Keyboard. The ThinkPad X1 Nano is an excellent notebook for writers, journalists, and other professionals.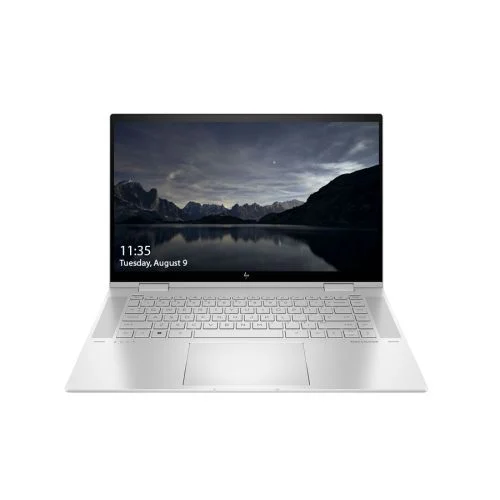 CPU: Intel Core i7 | Graphics: NVIDIA GeForce RTX 3050 | RAM: 16GB | Storage: 512 GB PCIe NVMe M.2 SSD
In recent years, HP laptops have received mixed ratings when compared to the Apple MacBook. On the other hand, the Envy 15 is a stylish laptop that not only works well but also gives you a lot for your money.
With an Intel Core i7 CPU and an upgradeable NVIDIA GeForce RTX 3050 graphics card, the Envy 15 has more than enough power for any creative professional. You can connect all of your devices thanks to an HDMI port, two USB-C/Thunderbolt 3 connections, two USB-A plugs, and a microSD card reader.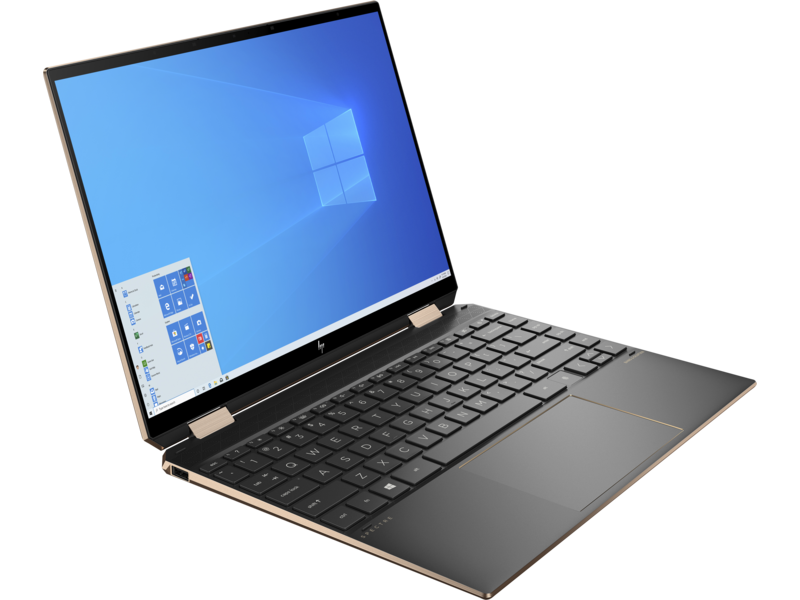 Windows 10 | 13.3-inch AMOLED 4K display | Intel Core i5 processor | Intel Iris Plus graphics | 8GB RAM | 1GB SSD storage
Even with all of its capabilities, the Apple MacBook cannot perform one thing. It is still built as a standard laptop, despite the fact that many manufacturers have shifted toward building adaptable 2-in-1 computers like the HP Spectre x360 14.
The Spectre x360 14 comes with at least 8GB of RAM and a 256GB SSD for everything you need to work on, as well as a gorgeous 13.5-inch display that can be upgraded to a 3000 x 2000 OLED display for even more vibrant visuals. While the elegant look will entice purchasers, what lies under the surface will have them coming back for more.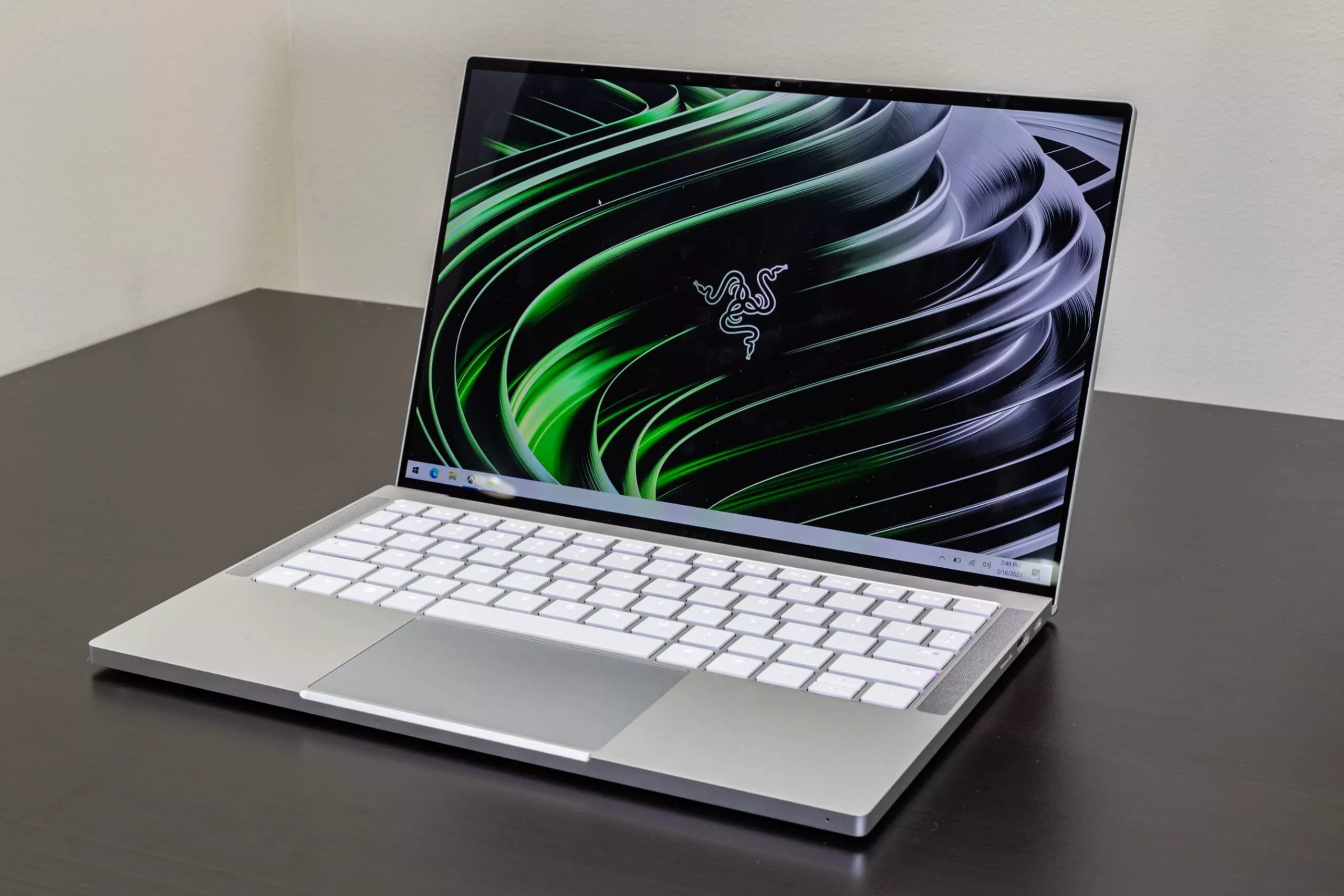 Display: 13.4-inch Full HD+ Touch (1920 x 1200) | CPU: Intel Core i5 and i7 | Graphics: Intel Iris Xe Graphics | RAM: 16GB | Storage: up to 512GB
Razer is known for making great gaming laptops, but the Razer Book 13 (2021) is more about work than games and is made to compete with the Apple MacBook.
Unlike prior launches, Razer has chosen not to include a dedicated graphics card in Book 13 in order to make the laptop small and portable. With an 11th-generation Intel Core i5 or i7 processor and 14 hours of battery life, it will undoubtedly compete with Apple's flagship gadget. The ports are one feature that distinguishes the Razer Book 13.
The MacBook has two Thunderbolt 4 connections, an HDMI port, two USB-A ports, and a microSD card reader, providing you with every port you could want.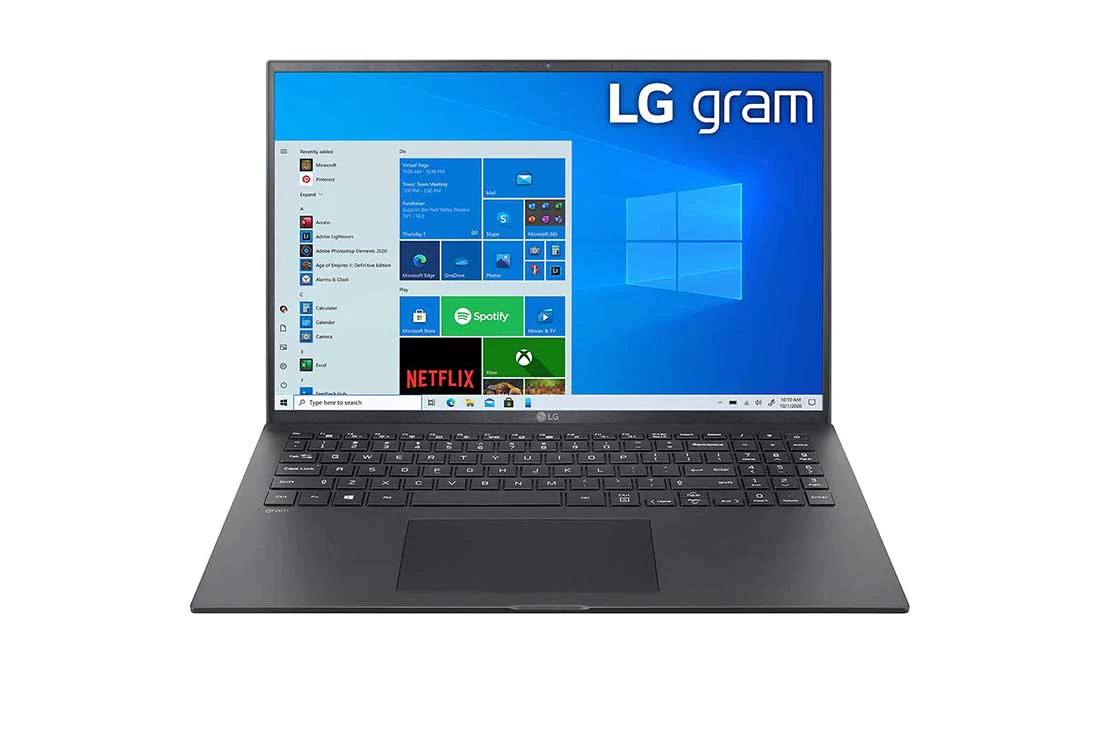 Display: 16′′ WQXGA (25601600) IPS LCD | CPU: 11th-generation Intel Core i7 | Graphics: Intel Iris Xe Graphics | RAM: 16 GB LPDDR4X | Storage: 1TB SSD
Many people like the immersive display on their MacBook, and while many PCs can't compete with the quality of the MacBook, the LG Gram 16 may be up to the challenge.
With its huge, 16-inch display, it appears to be one of the heavier alternatives on our list. You'd be shocked to hear that it weighs only 2.62 pounds. The Gram 16 packs a punch underneath its tiny appearance. With an 11th-generation Intel Core i7 CPU, the laptop can tackle a wide range of tasks.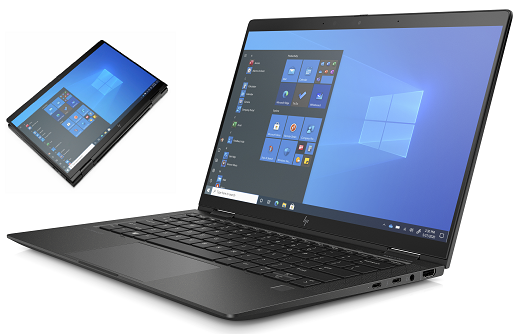 OS: Windows 10 Pro | Display: 13.3-inch 1920 x 1080 touchscreen display | CPU: Intel Core i7 | Graphics: Intel Iris Xe Graphics | RAM: 16 GB | Storage: 512GB SSD
Despite all of its bells and whistles, the Apple MacBook isn't commonly seen in business boardrooms. The HP Elite Dragonfly Max is an excellent choice for anybody searching for a professional laptop to utilise on a daily basis.
This is not to say that the Dragonfly Max is a slouch. With 11th-generation CPUs, Thunderbolt 4 connections, a 5MP camera, and 32GB of RAM, you'll be able to run all of your apps. If you're looking for a business laptop with plenty of power and performance, this is the one to choose.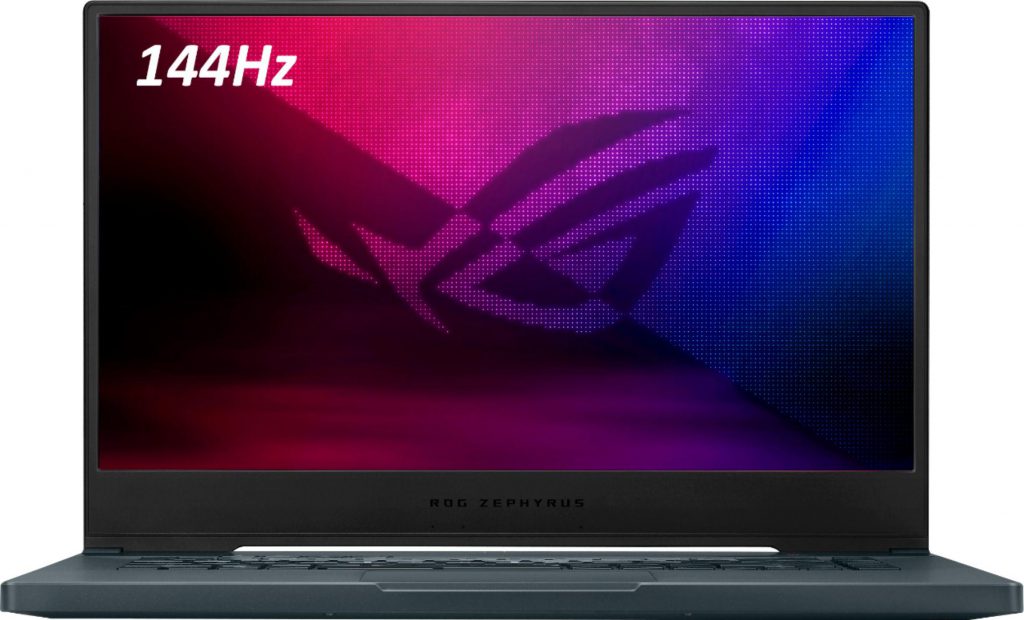 | CPU: Intel i7 (10th Gen) | Graphics: NVIDIA GeForce GTX 1660 Ti to RTX 2070 Super | RAM: 16GB RAM | Storage: 1TB M.2 NVMe SSD
Laptops are popular among gamers, and to be honest, the Apple MacBook hasn't always been the finest platform for online gaming. While things continue to improve in that regard, the Asus ROG Zephyrus M15 GU502 remains one of the greatest gaming laptops available today.
The M15 is a sleek computer that packs the goodies that gamers are searching for, thanks to its clean, but distinctive appearance. Asus starts with a 10th-generation Intel i7 CPU and adds an NVIDIA GeForce GTX 1660 Ti to RTX 2070 Super graphics card. Topping it all off, 16GB of RAM and a 1TB SSD are the icing on the cake for the stunning 15.6′′ display, which is available in FullHD or 4K resolutions.
While it is unquestionably pricey, if you're searching for a solid alternative to the MacBook for gaming and have the funds, you won't be disappointed.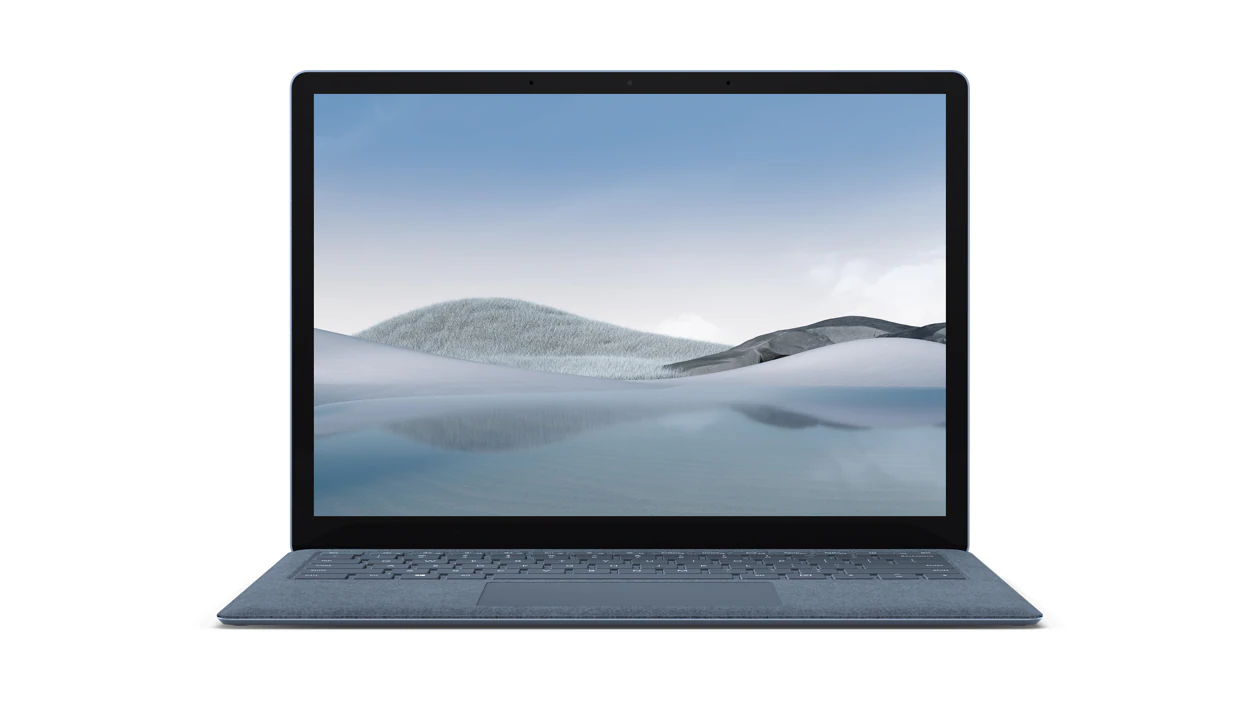 Display: 15″ PixelSenseTM Display | CPU: Quad Core 11th Intel® CoreTM i7 | Graphics: AMD RyzenTM 7 | RAM: 8GB/16GB/32GB LPDDR4X | Storage: 256GB/512GB/1TB SSD
There has always been a steady rival to Apple's throne, and Microsoft's Surface Laptop 4 remains one of the greatest solutions for non-macOS aficionados. It is simply one of the greatest hybrid laptops available, and in terms of power, it can compete with the MacBook.
The Surface Laptop 4 offers a plethora of customization choices, including a CPU, RAM, and storage. With its clean look, this could easily become anyone's daily laptop. The main distinction between the two is that the Surface Laptop 4 includes a touchscreen, something Apple has yet to include on the MacBook.
Frequently Asked Questions About MacBook Pro 
Is Pro superior to air?
The Pro also boasts better speakers and a higher-quality display than the MacBook Air. It employs MagSafe charging, like the 2022 MacBook Air, but it also includes Active Cooling, which uses two fans, which is an upgrade over the Air.
Is the Mac Pro worth purchasing?
Important Takeaways The new MacBook Pro models tick all of the boxes for many professional users, with very fast speed, the reintroduction of important connections like HDMI and an SD card slot, and enhanced screens.
Is Minecraft Java compatible with Mac?
Minecraft is a fantastic game for older Macs. Again, the fact that it runs in Java aids in constant performance, and the blocky visuals reduce system needs to a minimum.
What is the distinction between a MacBook Pro and a standard MacBook?
The MacBook Pro is also lighter than the MacBook, weighing 4.5 pounds against 4.7 pounds. The keyboard design of the MacBook Pro is more sophisticated, including a backlight, whereas the keyboard on the MacBook does not have a backlight. The multitouch trackpad on the MacBook Pro is likewise more sophisticated than the trackpad on the MacBook.
How long will a MacBook Pro last?
In response to the question, "How long do Macs last?" We'd suggest five to eight years, but keep in mind that if it's been more than five years since Apple last sold it, you won't be able to replace any problematic parts. Read our post about the ideal time to buy a Mac or MacBook before you buy one.